Motorbike Insurance for New Riders
Sorting out cover when you're new to the road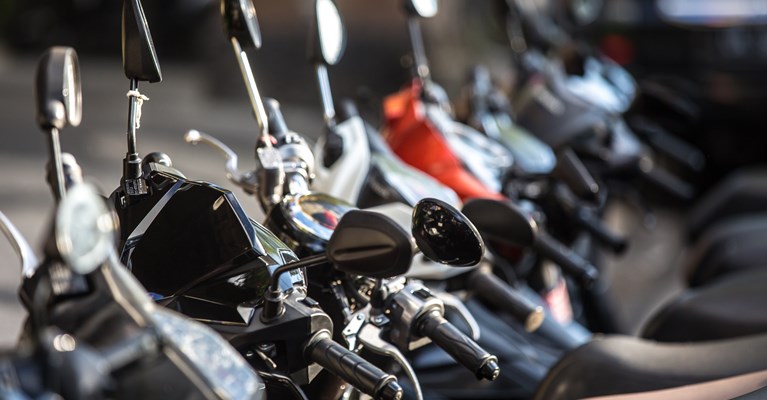 If you've decided to start riding a motorcycle, then you're probably excited to get out there and experience this new way of getting around. But before you set off on your first ever ride, you'll need to make sure you've got some form of motorbike insurance in the same way you need car insurance before you start driving out and about.
Why choose Asda Motorbike Insurance?
The Asda Advantage

Known for putting value for money at the centre of everything we do

One simple form...

Over 60 quotes from the UK's leading providers such as AXA, Hastings and Swinton

Asda service, Asda value, expert providers

A car insurance comparison service you can trust
Do you need to do CBT to get bike insurance?
Before you're able to ride your motorbike on UK roads legally, you need to have completed compulsory basic training (CBT) and have motorcycle insurance in place. If you ride without a valid CBT certificate, you can get up to 6 penalty points and be fined up to £1,000.
The minimum level of motorcycle insurance you need in place is third party only insurance, but it can be worth looking at policies which give you more coverage as they will be able to assist you in a wider range of situations.
There are a few situations which mean you don't need to take CBT, which are if you want to ride a moped (up to 50cc) and you passed your car diving test before February 1st 2001, and if you want to ride a motorcycle and hold a full moped license from passing a moped test since 1990.
How much does motorcycle insurance cost per year?
Everyone's motorcycle insurance will vary in price depending on their specific details, so it's hard to pin down an exact annual cost of motorcycle insurance. Things like your age, years of experience riding motorbikes, history of claims and type of motorbike you ride will impact the price of your insurance policy.
Who has the least expensive motorcycle insurance?
Different insurers will be able to offer you their own price for a motorcycle insurance policy, so the best way to find out who has the least expensive policy is by filling out an online comparison form and looking at the results yourself.
You'll likely find that the cheaper end of policies offer third party only insurance, which will give you the minimum level of cover you need, but it's well worth looking at motorcycle insurance policies which offer greater levels of cover for a small increase in price.
Can you get 1 day motorbike insurance?

If you're looking to buy a brand new motorcycle, then it might be worth getting 1 day motorbike insurance in order to get the bike home from the dealership or vendor. That way, you can spend longer looking for the best motorbike insurance for you, whether that's based on the best price or the best coverage.
Not all insurers offer temporary insurance or 1 day insurance policies, and these kinds of insurance plans don't always offer the best value for money. However, there are a number of providers that will still be able to offer you great temporary coverage while you search for a long term motorcycle Since 1 day insurance isn't the cheapest policy available, it's certainly worth your time to explore your options by comparing different policies offered by different insurers.
Top Motorbike Insurance FAQs:
What factors affect my insurance price?

Just like with car insurance, the cost of motorbike insurance is affected by a range of factors. These include:

Your age
What type of bike is being insured
Any previous convictions or bike insurance claims
How much and how you plan to use your motorbike
What level of insurance coverage you want
Where you park your bike
How can I make my motorbike insurance cheaper?

You can usually reduce your premium by making changes to the level of coverage you have, opting for just third party cover rather than comprehensive, for example. Other factors can also bring down the cost of motorcycle insurance, including reducing how often you ride, adding security locks to your vehicle, and downgrading to a bike with a smaller engine.
Can I transfer car no claims bonus to a motorbike?

This varies between insurers but, generally, you won't be able to transfer your car no claims bonus to a new motorbike insurance policy.
Does motorbike insurance cover me to carry passengers?

Most motorbike insurance policies these days won't include pillion cover, meaning that you're uninsured to carry passengers. However, some insurers might still include it in
ASDA Money is a trading name of Asda Financial Services Ltd and Asda Stores Ltd which for general insurance are Introducer Appointed Representatives of Vast Visibility Limited, 8 Princes Parade, Liverpool, L3 1DL, authorised and regulated by the Financial Conduct Authority. Firm reference number 566973. You can check these details on the FCA Register.
The ASDA motorbike comparison service is arranged by and administered by Vast Visibility Limited.