Travel Insurance Australia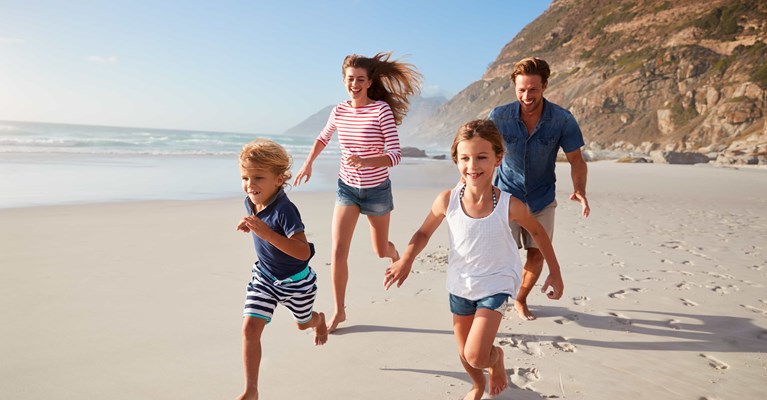 Australia is an incredibly vast and beautiful country, filled with diverse landscapes, climates, and wildlife.
From taking in breath-taking sights, such as the Sydney Opera House, to road-tripping along the stunning coastline, Asda Money's online travel insurance for Australia will give you peace of mind to fully relax and enjoy every moment.
Do I need travel insurance for Australia? 
Australia is a fantastic place to visit, however, it is also notorious for its changeable climates, strong rip currents, sharks, and venomous animals. So, while it is not mandatory to have travel insurance, it is strongly recommended.
The UK and Australia have a reciprocal healthcare agreement in place. If you are travelling on a British passport and need emergency medical care while on holiday, you will be able to access treatment in a public hospital. However, you will need to be enrolled on Medicare, which is Australia's subsidised healthcare scheme.
Although this agreement will allow you to seek emergency medical care, it will not cover you for the cost of an ambulance, air ambulance or medication related to a pre-existing medical condition.
Having travel insurance in place will provide peace of mind that you will be protected against any unforeseen medical events, as well as flight cancellations, theft, and lost luggage.
How much is travel insurance to Australia?
With single trip policies, we'll offer you a quote just for Australia. If you want an annual multi-trip policy, you'll need to choose either worldwide cover or depending on where else you might be travelling during the year.
The cost of holiday insurance to Australia will vary depending on several factors, including your age, duration of your trip, pre-existing medical conditions, and the level of policy you choose. If you think you will be undertaking any adventure activities, check your policy to ensure these are covered.
To work out the level of cover you need, it is recommended you calculate the value of your holiday and how much you would need to cover the costs of unforeseen events such as cancellations and medical bills.
Asda Money provides a range of cheap travel insurance options to Australia. If you are only taking one holiday this year, our single-trip travel insurance may be the best option for you as it covers you for one continuous trip of up to 365 days.
On the other hand, if you are planning multiple trips, then taking out annual multi-trip cover may work out cheaper, as long as no single trip lasts longer than 31 days (Value cover), 45 days (Premium cover) or 55 days (Superior cover). Asda Money also offers family travel cover, which puts your entire family on one policy to help keep costs down.
Do I need travel insurance for a working holiday in Australia? 
If you intend to stay in Australia for an extended period, you may need to find work while you are there to help fund your trip. If you think this applies to you, you may be eligible to apply for a 12-month Working Holiday Visa, which can then be extended up to 36 months for eligible travellers.
Asda Money travel insurance will cover you for some types of employment while you are on holiday, however, as a rule, it will not cover you for any manual labour jobs, such as farm and construction work. Some policies will cover you for unpaid manual labour jobs at ground level if it does not involve the use of machinery. You should read your travel insurance policy document thoroughly to ensure you understand what will and will not be covered. 
What does travel insurance cover in Australia? 
You will require worldwide (excluding USA, Canada, Mexico, and the Caribbean) travel insurance to travel to Australia, however, what your insurance covers will depend on the level of policy you choose. 
Asda travel insurance offers three levels of cover: Value, Premium and Superior. Each level protects against unforeseen events, such as lost luggage, cancellations, medical bills, legal expenses, personal money and delayed departures.
Each type of cover will give you different amounts you can claim for each incident. For example, Asda's Value cover will pay up to £20 million for medical expenses, £1000 for lost luggage and up to £1000 per person if you need to cancel or cut your trip short. Asda's Superior cover offers unlimited protection for medical costs, £2000 for lost luggage and up to £5000 for cancelling or cutting short your holiday.
Asda Money travel insurance will also now cover you for medical costs and cancellation claims on policies where you or a member of your family/travelling party are diagnosed with COVID-19 or are personally instructed to quarantine by an NHS service or healthcare professional because of coronavirus.
As with any type of insurance cover, each provider will have a list of things that the policy will not cover, so you will need to thoroughly read your policy document to avoid any potential surprises.
Do you need any vaccinations to go to Australia? 
Due to the COVID-19 pandemic, Australia requires you to be fully vaccinated against coronavirus to be granted entry into their country. It is recommended you check the Australian Home Affairs website and Foreign, Commonwealth & Development (FCDO) advice for the most up to date information on entry requirements before travelling.  
As long as you are up to date with all other routine vaccinations, you should not require any additional vaccines to travel to Australia, however, it is recommended you speak with your GP for the latest advice.
As flights to Australia are incredibly long, you may be stopping over at popular destinations on the way, such as Thailand, Singapore and Dubai. Each country will have their own vaccination requirements, so you should check the National Travel Health Network and Centre (NaTHNaC) on the TravelHealthPro website for the latest information.
Head to our Travel Insurance page to get a free online quote for your upcoming trip to Australia. Asda Money will provide you with a range of comprehensive cover options at a cost to suit any budget.