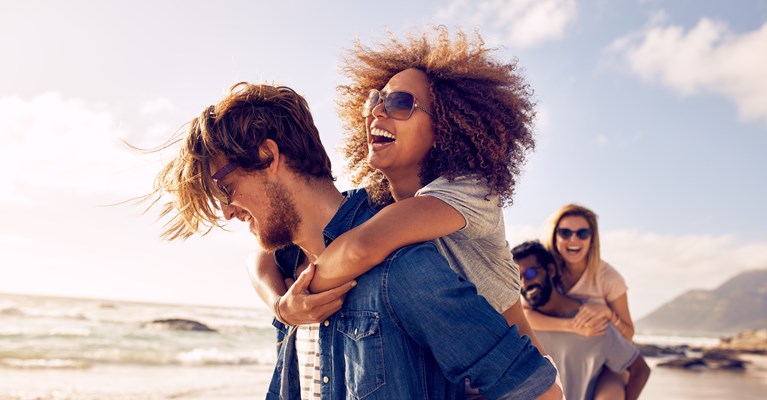 As of 11 March 2022, the Foreign, Commonwealth & Development Office (FCDO) is advising against all travel to:
the immediate vicinity of the border with Pakistan, other than at Wagah
Jammu and Kashmir, except for (i) travel within the city of Jammu, (ii) travel by air to the city of Jammu, and (iii) travel within the Union Territory of Ladakh
The tourist destinations of Pahalgam, Gulmarg and Sonamarg, the city of Srinagar and the Jammu-Srinagar national highway are also within the areas where the FCDO advises against all travel.
India is a truly diverse travel destination, from its majestic mountains to colourful markets, flavourful food and spiritual retreats, this beautiful country offers a holiday like no other. To ensure you have total peace of mind during your trip, it is recommended to invest in quality travel insurance.
Do I need travel insurance for India?
While it is not mandatory to have travel insurance to visit India, it is strongly recommended.
As the quality of healthcare in India may not meet UK standards, having travel insurance will ensure you can access the best medical treatment available should you fall ill on holiday.
Having holiday insurance for your trip to India will also cover you for any other eventualities, such as flight cancellations, lost luggage, and cash theft.
How much is travel insurance to India?
The cost of travel insurance to India will vary depending on the level of cover you choose, the type of policy you need and any pre-existing medical conditions you may have.
The type of insurance cover you need will depend on the nature of your holiday. If India will be your only holiday this year, then single-trip travel insurance may be the best option for you, however, if you are planning multiple trips, then annual multi-trip cover may work out cheaper. Asda Money also offers family travel cover, which puts your entire family on one policy to help keep costs down.
It is recommended to source a variety of travel insurance quotes for India to ensure you are getting the most comprehensive cover at the most affordable price for you.
How to choose travel insurance for India?
When it comes to travel insurance, destinations are grouped into different area bandings. If you're looking for a single trip policy to India, we'll be able to cover just that country. If you need annual multi-trip travel insurance, India is covered under
You will need to select the level of cover that is right for you. Asda travel insurance offers three levels of cover: Value, Premium and Superior.  
Each level of cover will give you different amounts you can claim for incidents, such as cancellations, delayed departures, medical bills and legal expenses. For example, Asda's Value cover will pay up to £20 million for medical expenses, while Asda's Superior cover offers unlimited protection for medical costs.
To work out the level of cover you need, calculate the value of your holiday and how much you would need to cover the costs of unforeseen events such as cancellations and medical bills.
Is it safe travel to India?
The Foreign, Commonwealth & Development Office (FCDO) is currently advising against travel to parts of India, so it is strongly recommended that you check the FCDO website regularly for the latest information.
It is recommended you visit your healthcare professional at least eight weeks before you travel to ensure you are up to date with the required vaccinations and determine if you need a booster for Diphtheria, Hepatitis A, Tetanus and Typhoid. According to the Travel Health Pro website, you may also need to discuss other vaccinations, such as Cholera, Hepatitis B, Japanese Encephalitis and Rabies.
Mosquitoes and other insects are prevalent in India. Mosquitoes carry the risk of Malaria, a serious illness that are you unable to be vaccinated against. The Travel Health Pro website has some great advice on what to do to try and avoid being bitten and the treatment you need to seek if you are.
It is strongly advised to avoid drinking tap water in India, this also means avoiding fruits, salads and iced drinks. Stick to bottled water to stay hydrated and for brushing your teeth. It is also recommended you avoid eating raw food and ensure that any food you eat is piping hot.
As India is divided into states, it is recommended you familiarise yourself with the laws to ensure you adhere to all local regulations. 
Do I need a visa for India?
Yes, you will need a visa to enter India.
If you travelling to India for a holiday only and are a British citizen, you are eligible to apply for an e-Visa online.  
You will also need to ensure that your passport is valid for at least six months from your arrival date in India and that you have at least two blank pages on your passport for your visa on entry and exit.
If you are looking for cheap travel insurance to India, head to Asda Money Travel Insurance for a free no-obligation quote and compare travel insurance options to India to be confident you are getting the most value for money.