What is Roadside Assistance?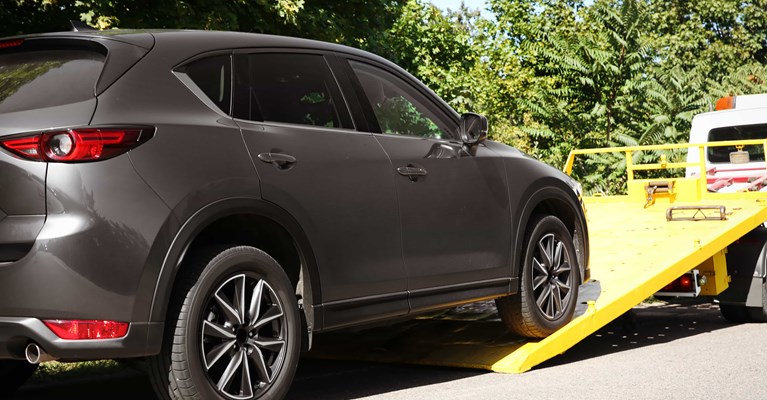 Having roadside assistance can go a long way to making you feel more safe, confident and protected during your time on the road. With this kind of insurance, you can be sure that if you ever do run into any trouble on the road, you'll have access to a breakdown professional who can help get you moving again or who can take your car to a garage on your behalf.
But what exactly is covered by roadside assistance and how does it work? To give you a better idea of what roadside assistance cover entails, we've written the following blog to give you all the information you need.
What does roadside cover mean?

Roadside assistance or cover is often a feature of what many insurers call 'breakdown cover'. Having roadside assistance on your policy means that when your vehicle breaks down while you're out on the road, an agent will be dispatched to your location to help you out. This is something you can get through a standalone breakdown cover policy, as part of the benefits included within a comprehensive insurance policy, or as an optional extra you can choose to add to other policies like third party, fire and theft.
Once they've reached you, that agent will attempt to fix the car on your behalf so that you can get back on the move. If your car is beyond roadside repair, depending on the level of cover you have, they'll tow your vehicle to the nearest garage to be fixed or kept overnight depending on your preference and the state of the repairs.
If you have a breakdown policy that includes recovery of your car to a destination of your choice, then the agent will also take you to your destination, dependent on distance, to ensure that you aren't left stranded if your car needs to be towed.
The costs for this roadside recovery, and the journey to your destination, are covered as part of your breakdown cover.
Can you leave your car if it breaks down?

If you have roadside assistance cover, many insurers will advise you to stay with your car if it breaks down and to wait for the assistance patrol to reach you. This is normally for safety and to ensure that you can explain what happened to the engineers, so that they're best placed to analyse and fix the problem.
What is the best roadside assistance?


Different insurers offer different levels of roadside assistance with each level of policy they provide. That means that the best roadside assistance for you is the roadside assistance that covers what you need at a budget you can afford.
Here are some things you may want to consider during your research:
Recovery limits - Some policies will offer different levels of recovery which range from just getting you to a local garage up to getting you to a destination of your choice. Most will include journey continuation options with the higher level of cover.
Call-out limits – Some insurers and some policies may place restrictions on the number of roadside assistance call-outs you can make in a year. If you prefer the peace-of-mind that extra call-outs can give, this may be something to look into.
Distance from home – For most insurance, roadside assistance will only kick in when you are at least a certain distance from home. You'll have to check with your individual insurer but it's always worth knowing these limits.
Car age limit – Certain insurers have a maximum car age for your vehicle to be covered – with 10 years being a common example. This is usually to allow for cheaper premiums on lower-level cover, such as a policy with a maximum number of callouts.
Hire car and accommodation – When it comes to roadside assistance, some policies also include things like alternative transportation or a hire car to get you home or where you need to go while your car is in the garage. They can also offer overnight accommodation if you get stranded because of your car breaking down.
Who has the cheapest roadside assistance?


When it comes to roadside assistance, UK providers will offer a range of policies to suit a variety of customer requirements. The cheapest policy is not always the best cover and you should look for the policy with the best value for you. Check out our breakdown cover including roadside assistance here.