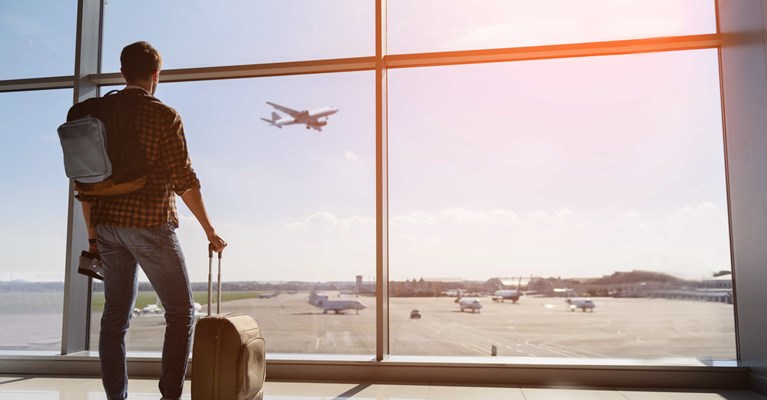 Egypt is truly a unique holiday destination, offering tourists a chance to experience their rich history, sandy beaches, beautiful desert – and not forgetting the breathtaking Pyramids of Giza.
Asda Money can provide you with cheap travel insurance to Egypt, so you will have total peace of mind while you are away and extra money to spend while you're there!
Does Egypt come under Europe for travel insurance?
Although Egypt spans Africa and Asia, many insurers will include Egypt as part of their Europe insurance cover. Some insurers, however, classify Egypt under their Worldwide cover, so it's always best to check with your provider.
With Asda Money travel insurance, Egypt comes under Europe (plus Egypt, Morocco, Tunisia, Russia and Ukraine) cover.
Do I need travel insurance for Egypt?
As a result of the COVID-19 pandemic, Egypt has now made it mandatory for international travellers to have travel insurance. You will be asked to show proof of your insurance upon arrival, so is recommended to take a printed copy of your policy and certificate with you. Make sure you check the FCDO travel advice before you travel, as entry requirements can change quickly.
As there is no public healthcare in Egypt and no reciprocal healthcare agreement in place with the UK, if you fall ill or sustain an injury during your trip, you will have to seek private medical care, which can be costly. Organising holiday insurance to Egypt will help cover the cost of any emergency medical treatment you may need.
Travel insurance will also cover you for other unplanned events, such as lost or stolen luggage and flight cancellations.  
British passport holders will also need a visa to enter Egypt. You can apply for a visa online which is valid for three months once granted.
How much is travel insurance in Egypt?
The cost of travel insurance to Egypt from the UK will vary depending on the level of cover you need, the duration of your stay, any pre-existing medical conditions, and the type of activities you are planning to undertake.
Asda Money offers a range of cheap Egypt travel insurance options to suit any budget. If this will be your only holiday this year, our single-trip travel insurance may be the best option for you. On the other hand, if you are planning multiple trips, taking out annual multi-trip cover may be cheaper.
If you are travelling as a family, Asda's family cover will insure up to 3 kids for free.
Asda travel insurance offers three levels of cover: Value, Premium and Superior. Each level provides different amounts you can claim for unforeseen events, such as lost luggage, cancellations, medical bills, legal expenses, personal money and delayed departures.
Asda's Value cover will pay up to £20 million for medical expenses, £1000 for lost luggage and up to £1000 per person if you need to cancel or cut your trip short. Asda's Superior cover offers unlimited protection for medical costs, £2000 for lost luggage and up to £5000 for cancelling or cutting short your holiday.
You may also need to take out additional cover for any extreme sports or adventure activities that are not included in your standard policy.
It is therefore strongly recommended that you compare travel insurance options to Egypt to ensure you are getting the cover you need and the best value for money.  
If you are looking for cheap holiday insurance to Egypt, head to the Asda Money website. We can offer you award-winning travel insurance to provide the cover you need at an affordable price.