Travel Insurance Thailand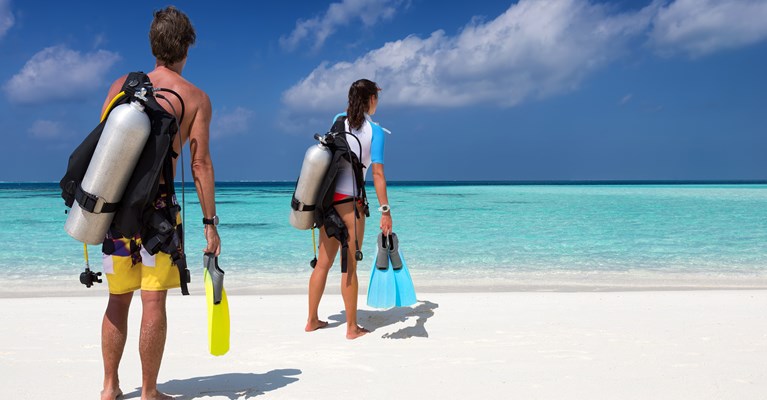 It is easy to see why millions of tourists' flock to Thailand every year. From tranquil beaches to vibrant cities, there is something for everyone to enjoy.
If you are looking for travel insurance for an upcoming Thailand trip, Asda Money can offer you the protection you need at a price that suits you.
Do I need travel insurance for Thailand?
While it is not a legal requirement for you to have travel insurance to enter Thailand, it is strongly recommended.
Mosquitoes in Thailand can carry Dengue fever and the Zika Virus, which can carry significant risks to your health. If you become unwell while you are away and need hospital treatment, you will usually need to prove that you are able to guarantee payment to cover medical expenses before they agree to treat you. Thailand has many private hospitals providing excellent standards of care but is incredibly costly. Alternatively, public hospitals available are more affordable, but most do not meet the minimum quality standards of the UK.
Organising travel health insurance for Thailand will cover you for any potential unforeseen medical costs so that you will be able to access the care you need in an emergency.
Travel insurance will also protect you against other eventualities, such as flight cancellations, lost luggage and cash theft.
What travel insurance do I need for Thailand? 
With single trip policies, we'll offer you a quote just for Thailand. If you want an annual multi-trip policy, you'll need to choose either worldwide cover or depending on where else you might be travelling during the year.
The cost of holiday insurance to Thailand will vary depending on several factors, including your age, duration of your trip, pre-existing medical conditions, and the level of policy you choose. You will also need to check your policy covers you for adventure activities. Asda Money travel insurance will provide cover for most of the popular water sports, such as scuba diving, snorkelling and water skiing, however, restrictions do apply, so read your policy thoroughly.
If Thailand is your only planned holiday this year, then single-trip travel insurance may be the best option for you, however, if you are planning multiple trips, then annual multi-trip cover may work out cheaper. Asda Money also offers family travel cover, which puts your entire family on one policy to help keep costs down.
How much is travel insurance for Thailand? 
You will require worldwide (excluding USA, Canada, Mexico, and the Caribbean) travel insurance to travel to Thailand, however, what your insurance covers will depend on the level of policy you choose. 
Asda travel insurance offers three levels of cover: Value, Premium and Superior.  Each level protects against unforeseen events, such as lost luggage, cancellations, medical bills, legal expenses, personal money, and delayed departures.
Each type of cover will give you different amounts you can claim for each incident. For example, Asda's Value cover will pay up to £20 million for medical expenses and £300 for stolen cash. Alternatively, Asda's Superior cover offers unlimited protection for medical costs and up to £500 for stolen money.  
To work out the level of cover you need, calculate the value of your holiday and how much you would need to cover the costs of unforeseen events such as cancellations and medical bills.
Do you need any vaccinations to go to Thailand? 
You will need to ensure you are up to date with all your routine vaccinations, including the COVID-19 vaccine. It is also recommended to speak with your doctor at least six to eight weeks before departure to check if you need any other potential vaccines, such as diphtheria, hepatitis A, hepatitis B, rabies, tetanus and typhoid.
We recommend you visit the Foreign, Commonwealth and Development Office (FCDO) website and check the National Travel Health Network and Centre (NaTHNaC) on the TravelHealthPro website for the latest information on entry and vaccinations requirements. 
Does travel insurance cover motorbiking in Thailand? 
Motorcycles are a popular mode of transport in Thailand and are loved by both locals and tourists.
To rent a motorcycle in Thailand, you will need an International Driving Permit. As the risk of an accident is much greater in Thailand due to the incredibly busy roads, you will need to ensure your insurance policy covers you for riding a motorcycle so that you will be protected in the event of an accident.
Asda Money standard travel insurance will cover you to ride a motorcycle if the engine size is no bigger than 125cc.
We always recommend reading your policy document thoroughly to avoid any potential surprises.
If you are planning an upcoming trip and are looking for cheap travel insurance to Thailand, head to our Asda Money Travel Insurance page for a free no-obligation quote. We'll offer you a comprehensive level of cover at a cost to suit any budget.