7 Top Tips on Caring for your Pet this Winter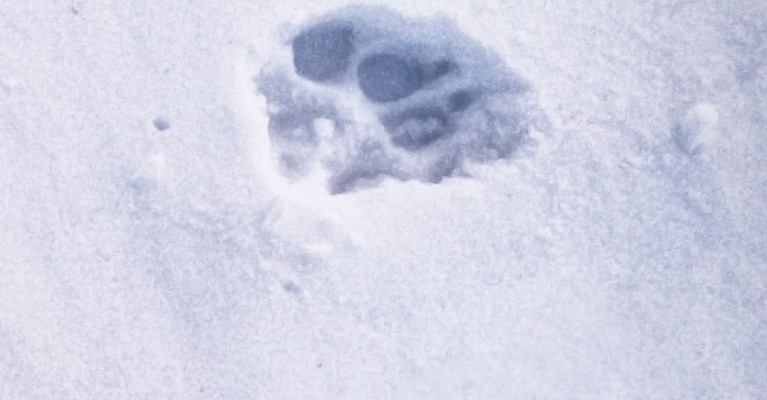 With winter fast approaching, now is the time to start thinking about the extra care that your pet may need during the colder weather. Along with the temperature drop, this change in season brings with it lots of possible complications to your pet's usual routines.
From making sure they're kept warm, to washing their paws after being outdoors, there are many ways to help prevent your precious pets from getting poorly during this frosty period. Here at Asda Money, we care about your cat and dog's health, so we've put together a list of our 7 top tips on caring for your pets this winter.
Keep Paws Clean


One of the most common hazards for pets in winter is the salt and grit that's sprinkled onto pavements to de-ice them. This type of salt can irritate both cat's and dog's footpads, so make sure you give their paws a good clean after they've been outside.
Just like humans, your pet's paws can crack during the winter because of the cold weather, causing pain and irritation. If your pet is showing signs of discomfort when walking, you can get them cat or dog boots just to be on the safe side. If your four-legged friend has especially furry feet, make sure you keep trimming the hair that grows between the pads to prevent ice build-up too.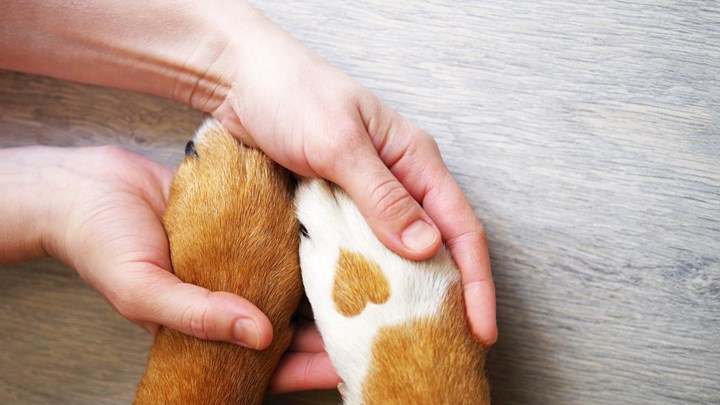 Stay Warm


If your pet enjoys spending a lot of time outdoors, make sure they're wrapped up for it! Like us humans, some cats and dogs might need a fluffy winter coat to keep them warm in the chilly temperatures.
Deciding whether to buy your pet a coat can depend on their size, breed and even age. Short-coated breeds of dogs, such as Greyhounds, Chihuahuas and Dobermans, as well as hairless cats, really struggle with the cold, so make sure they're nice and cosy before letting them go outside. However, larger breeds of dogs, such as Huskies or Saint Bernard's, as well as feral cats who are used to the outdoors, might feel uncomfortable wearing a winter coat. Older pets may have a weaker immune system, so whatever their breed or size, a warm winter coat would be sensible for them.
Avoid Antifreeze


Thousands of dogs and cats are becoming seriously ill from the toxic agent that's found in antifreeze. In winter, antifreeze is used a lot to stop the water in cars from freezing over, and it can often spill from a car's radiator. With cats and dogs wanting to taste whatever they see and smell, it can be an extremely dangerous risk to pets. Although it might look like a drink to them, the smallest sip can be fatal.
There are many common symptoms to look out for which could indicate that your pet has had a taste of antifreeze, such as drunken behaviour, vomiting, diarrhoea, a rapid heartbeat, fainting, and even depression. If your pet is suffering from any of these warning signs, or you're just worried that they might have accidentally drank this poisonous fluid, make sure you take them to the vet immediately.
Keep Away from Lakes


Dogs love to run, jump and chase balls into water. However, during the cold weather, many bodies of water freeze over, making it dangerous for them to fall into.
Be sure to keep your dog on a lead if you see any frozen water, and keep a strong hold of them if they try to jump in. If they get away from you, whilst it might be tempting to go in after them, it's really important that you don't. Most dogs are strong swimmers, so it's likely that they'll be able to get themselves out without you getting injured in the process. For more winter walkies tips, check out our blog post on the subject.
Prepare for Fireworks


With the winter season approaching, there will be lots of exciting events to look forward to, such as bonfire night and New Year's Eve. Although the fireworks might be spectacular for us humans to watch, the loud bangs, flashing lights and unusual noises can often make pets feel frightened and anxious, so you'll need to take extra care of them during this time.
Research has shown that nearly half of UK dogs show signs of fear when they hear fireworks, but there are plenty of ways that you can help both cats and dogs stay calm. Keep the curtains closed and have the TV on louder, or music on to muffle out the sound of the bangs. Keep all animals indoors if you know there are going to be fireworks, and make sure they've had enough exercise during the day so they don't need to go out again at night. You could even make them a safe den, which can be a place they can hide to feel secure. Fill it with blankets and cushions, providing comfort, and drowning out the noise a little at the same time.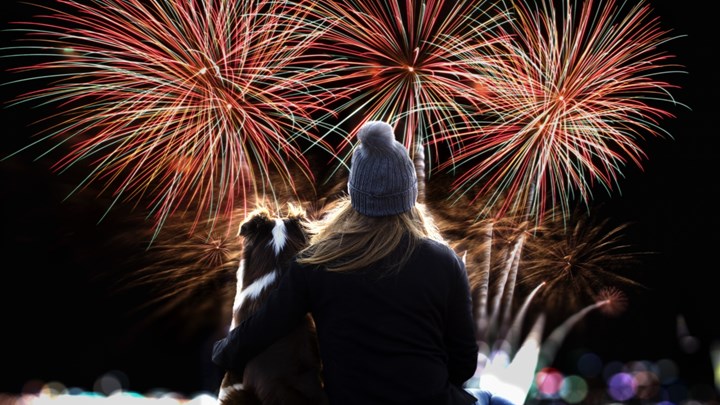 Don't Overindulge


These colder months often result in us cooking comforting food, and lots of it, but it's not just us humans who tend to overindulge during winter. Although you might think cats and dogs need an extra layer to keep them warm, this doesn't mean fat, so we need to make sure that we're not giving in to temptation and over-feeding them.
If anything, you should feed your pets a little less over winter, as they'll probably be a lot less active during these months. The ice, snow and windy weather is likely to mean shorter walks and less exercise, making them a little lazier than usual. Be attentive to their activity level and make sure you're feeding them enough calories to get them through the day. Don't be tempted to feed them any human festive food either. Keep your chocolates up high, as this kind of treat is toxic to pets, and make sure you take out any bones before offering them the turkey from the Christmas dinner!
Stay Well-Groomed


Cold weather can really affect your pet's skin, making it dry, flaky, itchy and sore. Cats and dogs can both suffer from bad skin during winter, so it's really important that we keep their skin well-moisturised and their fur nice and soft.
To help prevent dry and flaky skin, you can use a non-drying, gentle and highly moisturising shampoo and conditioner such as 'It's a Dog's Life Pawfessional Pet Care Kind and Gentle 2in1 Shampoo'. It's also important to make sure that you thoroughly dry your pet after bathing or being outside in the rain, so that they're not walking around with a damp coat. Adding coconut and fish oils to their diet will also help to keep a fresh, healthy and shiny coat. Coconut oil is also good to apply to the skin if your pet has dry or cracked paws, ears or tail.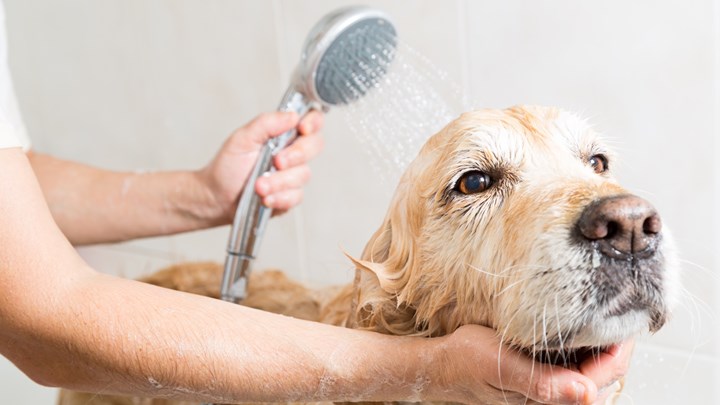 Come rain or shine, winter or spring, your pet's health is extremely important, and it's important that they have suitable pet insurance in case of any accidents or illnesses. Here at Asda Money we have a range of pet insurance cover types available. Find out more about Asda Money Pet Insurance here.