Getting Fit With Your Pet After Lockdown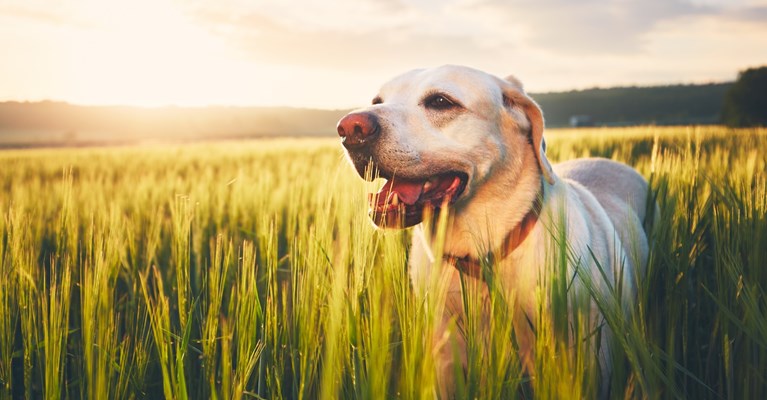 During the lockdowns it's been harder than ever before to stay fit, with gyms, sports venues and park runs closed, cancelled or restricted.
Spare a thought too then, for our furry companions. A recent study carried out suggested that nearly 36% of pet owners said that their dogs had gained weight across the pandemic, with 56% of owners saying that when they gained weight, so too did their pup.
As with us humans, exercise is a big deal for all pets, not just dogs. Daily exercise keeps pet weight down, reduces the risk of serious health issues and protects from mobility issues related with age. In short, hitting the exercise trail is a must for both pets and owners and is a key part of caring for dogs and caring for cats.
So how can you get your pet in fit shape? What kind of exercises work for both you and your furry friend? In this blog, we're going to give you the lowdown on how to exercise with your pet – so grab your sweatband, fetch your water bottle and read on for our guide to pet exercise.


Walking  

Walking is the go-to pet exercise for owners across the country. More easy-going than a run or a sports game, heading out for walkies means you can set your own pace for you and your pooch - we're talking mostly about dogs here, since walking cats on a leash doesn't always go down too well.
No matter what shape you or your dog is in, walking is a gentle introduction to exercising with your dog and you should be doing it at least once a day to ensure they get the exercise they need. Start small if you're just getting back into being active, walking a little further each time until you find a distance that works for you and your pet.
As for the advantages, a walk a day has multiple health benefits, one of the biggest of which is the boost to your mental health – so it's good news all around.


Running  

If you've got your walks down to a tee and are looking to step up you and your dog's exercise, consider getting out the running shoes and going for a jog. Running is more intense, but can give you back more in health benefits – your dog might also enjoy the extra pace, giving them the chance to burn off all that excess lockdown energy.
Be sure to consider what breed of dog you have. Smaller dogs with shorter legs, or those that have genetic breathing issues, such as pugs for example, may not be able to keep up with you running for very long. Other tall breeds that are bred for running, like greyhounds, may be more excited to shoot off at a moment's notice.
Start off slow to get an idea your dog's limits and ensure they're well-trained to run on a loose leash. Learn more about how to prep your dog to run with you with this guide to dog training.


Yoga

This is one for most pets, though some will be more inclined to get involved than others! Yoga carries a wealth of benefits for both your physical and mental health, helping with flexibility and core strength as well as aiding sleep and relaxation. It's also easy to get into thanks to the treasure trove of free tutorials, guides and videos available online.
When you do yoga with your pet, they're probably not going to follow the yoga routine that closely! Just let them do their own thing while you go through the poses, and occasionally incorporate them where you can – such as letting them balance on your back for the child pose or lifting them high for a warrior pose. This works for cats, dogs, and even guinea pigs and rabbits.
Have fun with it and embrace the silliness – laughing is also very important for mental and physical health!


Hiking

With COVID restrictions still making international travel difficult, there's never been a better time to get out and explore the incredible countryside we have on our doorstep – and who better to do it with than your dog?
Packing up some supplies and heading out into the mountains, valleys or coastline for a hike is an excellent way to get some exercise with your pooch in beautiful surroundings. Dogs will love the opportunity to get out into nature and enjoy all the different smells, sights and sounds, and you'll get to enjoy a grand day out with your favourite companion.
There are a few things you should remember when hiking with your dog however – always plan your route ahead of time to avoid getting lost, and be sure to try a short trail first to see what your dog can handle and to build up the pads on their paws. Bring plenty of snacks and water, and remember to be ready to clean up after them. For more tips, check out this useful guide to hiking with your dog.
Whether it's yoga with your cat or a running regime with your dog, exercise with your pet is a great way to keep you, and them, both in great shape.
Keeping your pet healthy with exercise and regular check-ups is the key to helping them lead long and fulfilling lives, though sometimes vet bills can add up to leave you out of pocket. Find out more on our pet insurance page, or if you have specific enquiries, get your questions answered with our FAQs