Puppy Love – Do Brits Prefer Their Pets or Partners?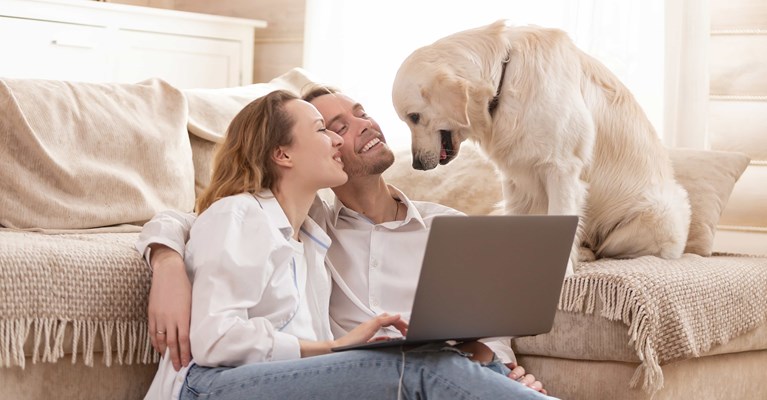 Many British people have a long-standing love for pets, whether that's a fluffy feline or canine companion, with nearly half of UK households owning at least one type of pet. Welcoming a pet into your home as part of your family can have a positive effect on our mental wellbeing, and for some people their affection toward a pet can be more unconditional than their love for a partner.
To find out more about the battle for our affections, we wanted to delve into some of the dynamics between people, pets and partners to see where our loyalties really lie...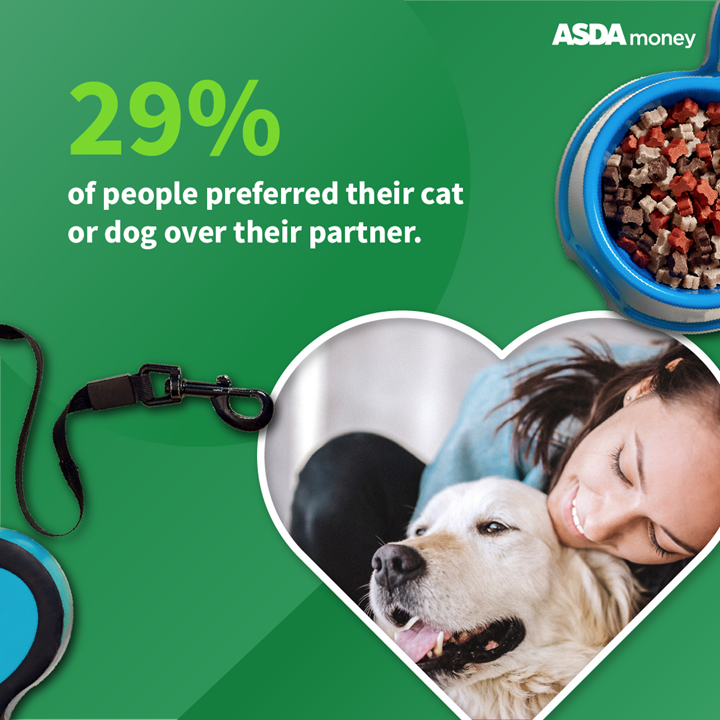 It's me or the dog!

From our survey of 2,000 pet parent couples with either a cat or a dog, we found that nearly a third preferred their pet over their partner (29%) and that was even higher for those in certain parts of the UK, including Greater London (37%) and Wales (37%). While this shows that most couples prioritise their partner over their pet, there is a significant portion of people who see their four-legged friend as the real prize in their life.
When struck with a sudden feeling of sadness and in need of some comforting, we found that almost a third of people choose to track down their pet pal rather than their partner. Almost 40% of women said they sought comfort from their cat or dog rather than their partner when feeling down, which could be because our pets are usually around when we need them and make surprisingly good listeners. In fact, we found that 1 in 5 pet owners considered their pet a better listener than anyone else they know!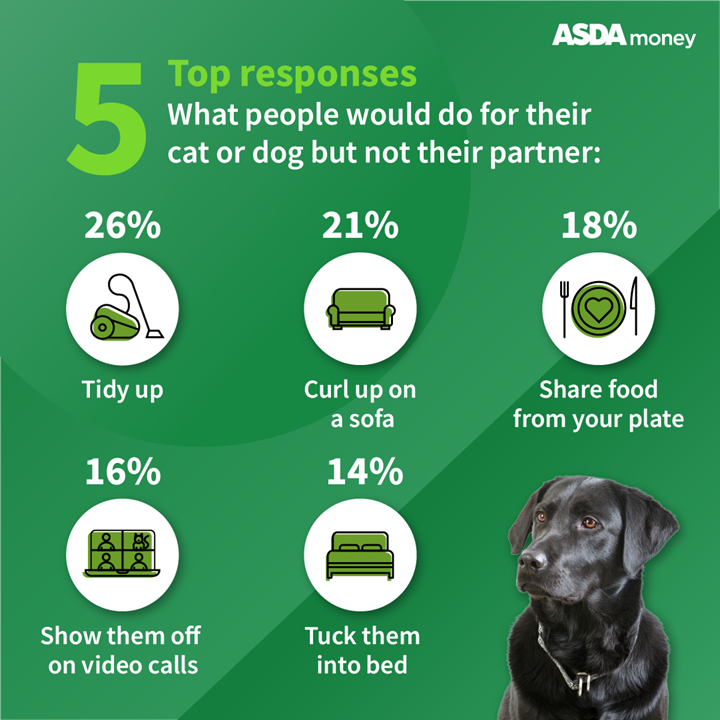 So, who did you miss more?

Although travel has been somewhat limited in recent times, we also wanted to know who people missed more when away from home – their partner or their pet? While many of the men we asked said they were most likely to miss their partner when apart from them (67%), a quarter of women said they were most likely to miss their cat or dog more (25%). Considering the fact that Brits spend on average around seven hours with their pet each day, it's understandable that people would feel their absence quite heavily, especially at work.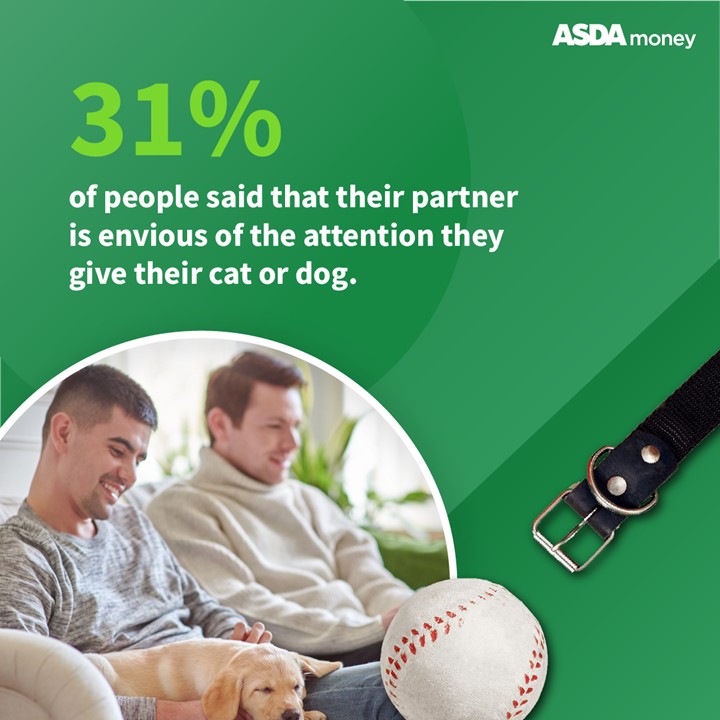 Putting our pets on a pedestal

Around the home, most of us usually live with our pets and partners in relative harmony – but that doesn't mean that we treat them both equally. A significant proportion of people said they were more likely to forgive their pet than their partner for making a mess (39%) or eating loudly (21%), finding the same behaviour in their other half to be irritating. We also found that people are willing to tidy up after their pet and share food from their plate with them, but not for their partner - it really does seem for some that pets can do no wrong!   
With all this preferential treatment towards our fluffy housemates, it's no wonder that nearly a third (31%) of people surveyed felt that their partner was jealous of the attention and affection they gave to their pet - good to know for a pet pre-nup!. Finally, when it comes to arguably the most romantic day of the year – Valentine's Day – almost a quarter of people (23%) will spend it with their partner as well as their pet, splitting their love down the middle to give an equal share to both (although we all know they'll probably give extra to their pet).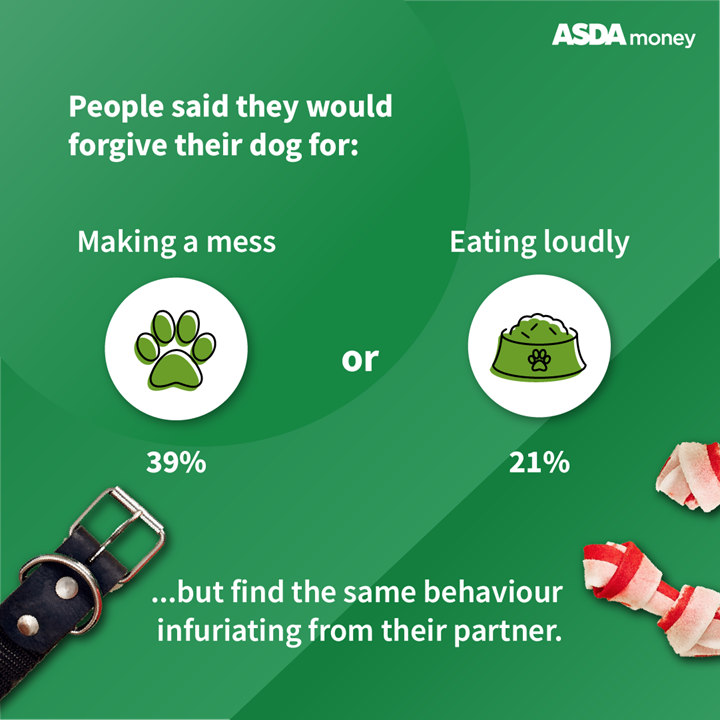 A view from a relationship expert

To make sense of our relationships with pets, we spoke to Wajeeha Amin, Psychotherapist and Relationship Coach.
"Attachment-based research, neuroscience and animal studies explain the dynamics of relationships with our pets; that they provide a sense of comfort and connection.
"There is no denying it pets have positive effects on our psychological and physical well-being. This unique relationship helps people regulate their emotions, deal with stress or trauma, our need for companionship, for love and our need to nurture and protect.  As humans, these needs exist within us, no matter what, pets it seems have a unique ability to bring them out in us."
Amin goes on to ask 'When was the last time you listened to your partner? Really listened?'.
"If you think about it, most of us listen to respond not to understand. Sometimes all we need is someone to just listen to us, and I guess that's what our pet is providing us with a space to be heard with no interruptions, solutions, quick fixes, reprimands or accusations.
"Pets inspire us to reveal those deep human needs to love and care for others."
Our pets occupy a privileged position within our homes, so it's only right that they have right insurance to keep them well looked after. Our pet insurance policies can give your cat or dog the pet cover they need to keep tails wagging and paws perfect. If you're interested in getting cover for your pet, you can find more information here.