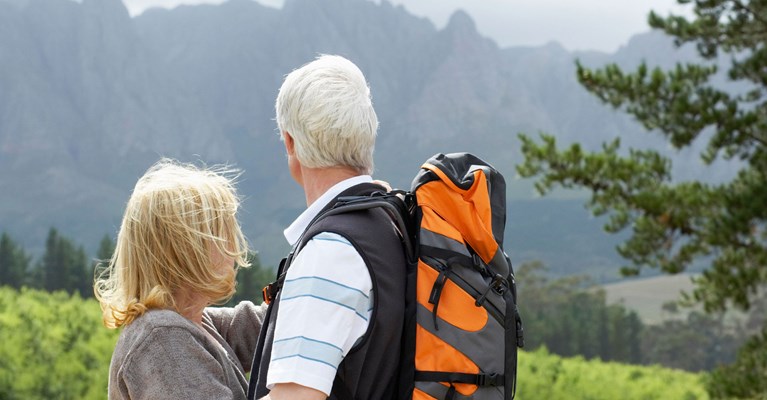 Canada is an incredibly diverse country to explore. From its famous Canadian Rockies Mountain Ranges to the bustling cities of Toronto and Vancouver, every part of the country offers a truly unique travel experience. 
Asda Money travel insurance offers a range of comprehensive cover options so you can relax knowing you are covered should something unexpected happen.
Do I need travel insurance for Canada?
While it is not mandatory to have travel insurance to visit Canada, it is strongly recommended.
To travel to Canada, you will require worldwide insurance including USA, Canada, Mexico and the Caribbean cover.
Canada does not have a reciprocal healthcare agreement with the UK, which means that you will need to pay if you need medical treatment while you are over there. While healthcare in Canada is of high quality, it can also be incredibly costly. Having a travel insurance policy that covers you for unexpected medical bills will give you total peace of mind that you will be reimbursed should you need to seek any emergency treatment during your trip.
Canada is a beautiful country, however, it is also notorious for its diverse weather conditions, which can unexpectedly impact your trip. Having comprehensive holiday insurance for your trip to Canada will provide financial protection against potentially delayed departures, flight cancellations or if you need to cut your trip short.
As Canada is incredibly popular for its ski resorts, you will need to take out additional cover for winter sports if you plan on undertaking such activities so that you will be covered in the event of a potential accident.
How to get travel insurance for Canada? 
To purchase travel insurance for Canada, you will need to decide on the type and level of cover you require.
If you are only taking one holiday this year, Asda Money's single-trip travel insurance may be the best option for you as it covers you for one continuous trip and ends when you return to the UK.
On the other hand, if you are planning multiple trips, annual multi-trip cover may work out cheaper, as long as no single trip lasts longer than 31 days (Value cover), 45 days (Premium cover) or 55 days (Superior cover). Asda Money also offers family travel cover, which puts your entire family on one policy to help keep costs down.
Regardless of the type of Asda Money insurance policy you select, you will also be able to choose from three levels of cover: Value, Premium and Superior. Each level protects against unforeseen events, such as lost luggage, cancellations, medical bills, legal expenses, personal money and delayed departures.
Each type of cover will give you different amounts you can claim for each incident. For example, Asda's Value cover will pay up to £20 million for medical expenses, £1000 for lost luggage and up to £1000 per person if you need to cancel or cut your trip short. Alternatively, Asda's Superior cover offers unlimited protection for medical costs, £2000 for lost luggage and up to £5000 for cancelling or cutting short your holiday.
Once you have chosen which type of cover you need, and entered some personal details, Asda Money will supply you with a free, no-obligation online quote.
Do you need a visa for Canada? 
If you are travelling on a British passport and only plan to visit Canada for a short period of time, you will not require a visa. You will, however, need to apply for an Electronic Travel Authorisation before you board the flight.
If you are considering staying in Canada for an extended period of time and may work while you are there to fund your trip, you will need to apply for an International Experience Canada (IEC) Working Holiday Visa. You will need to check that your travel insurance covers you for the extended duration of your trip and for any potential employment.
Do I need vaccines or booster jabs for valid cover? 
If you need to make a COVID-19 related claim on your insurance policy, the provider may ask for documentation to prove that you have received your COVID-19 vaccinations or that you are medically exempt from the vaccine.
To enter Canada, you currently need to provide evidence of having had at least two doses of a recognised COVID-19 vaccine. The second dose also needs to have been administered at least 14 days before entering the country.
Asda Money travel insurance will now cover you for medical costs and cancellation claims on policies where if you or a member of your family/travelling party are diagnosed with COVID-19 or are personally instructed to quarantine because of Coronavirus by an NHS service or healthcare professional. 
It is strongly recommended that you visit the Foreign, Commonwealth and Development Office (FCDO) for the latest travel advice.
If you have a trip planned and are looking for low-cost travel insurance to Canada, head to Asda Money Travel Insurance for a free quote. We will offer you comprehensive cover at an affordable price.