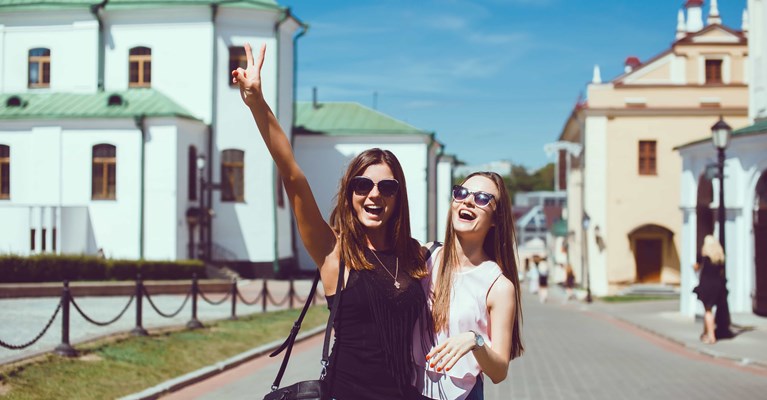 Cuba is famous for its cigars, rum, tropical landscapes, beautiful beaches and flavour-packed culinary delights.
Asda Money can provide you with comprehensive yet cheap travel insurance to Cuba, which means you will have total peace of mind, and more spending money for your trip!
Do I need travel insurance for Cuba? 
Yes, it is mandatory for travellers to Cuba to have travel insurance. You will be asked to show proof of your insurance upon arrival, so it is recommended to take a printed copy of your policy and certificate with you.
You will need to ensure your holiday insurance for Cuba covers you for potential medical bills, lost luggage, flight cancellations and cash theft.
British citizens will also need to apply for a Tourist Card when holidaying in Cuba, which is valid for 30 days but can be extended for an additional 30 days while you are there. You can check the Foreign, Commonwealth & Development Office website for the latest information on entry restrictions and visa requirements before you travel.
How much is travel insurance to Cuba?
The cost of travel insurance for Cuba will vary depending on the type of policy you need, the level of cover you require, any pre-existing medical conditions and the type of activities you will be undertaking.
Asda Money provides a range of cheap holiday insurance options for Cuba. If this will be your only holiday this year, our single-trip travel insurance may be the best option for you. On the other hand, if you are planning multiple trips, taking out annual multi-trip cover may be cheaper.
If you are travelling as a family, Asda's family cover will insure up to 3 kids for free.
Asda travel insurance offers three levels of cover: Value, Premium and Superior. Each level provides different amounts you can claim for unforeseen events, such as lost luggage, cancellations, medical bills, legal expenses, personal money and delayed departures.
For example, Asda's Value cover will pay up to £20 million for medical expenses, £1000 for lost luggage and up to £1000 per person if you need to cancel or cut your trip short. Asda's Superior cover offers unlimited protection for medical costs, £2000 for lost luggage and up to £5000 for cancelling or cutting short your holiday.
Where to buy travel insurance for Cuba? 
Organising travel insurance for Cuba from the UK could not be easier.
Asda Money can provide you with a hassle-free, no-obligation quote online. All you need to do is:
Head to Asda Money Travel Insurance
Choose whether you need an annual multi-trip or single trip cover
Select the date you need your cover to start from and your destination(s)
Tell us who you are insuring and if there are any pre-existing medical conditions – and that's it!
Asda Money will offer the level of cover you need at a cost you can afford to provide you with the best travel insurance for your holiday to Cuba.
What travel insurance do I need for Cuba? 
When it comes to travel insurance, destinations are grouped into different area bandings. If you're looking for a single trip policy to Cuba, we'll be able to cover you for just that country. If you need annual multi-trip travel insurance, Cuba is covered under
The type of travel insurance you need will depend on several factors, including your age, duration of your trip, pre-existing medical conditions, and the level of policy you require. If you think you will be undertaking any extreme activities or sports, you will need additional cover.
To work out the level of cover you need, calculate the value of your holiday and how much you would need to cover the costs of unforeseen events such as cancellations and medical bills.
If you are looking for comprehensive and affordable travel insurance for your Cuba holiday, head to Asda Money for a free online quote.