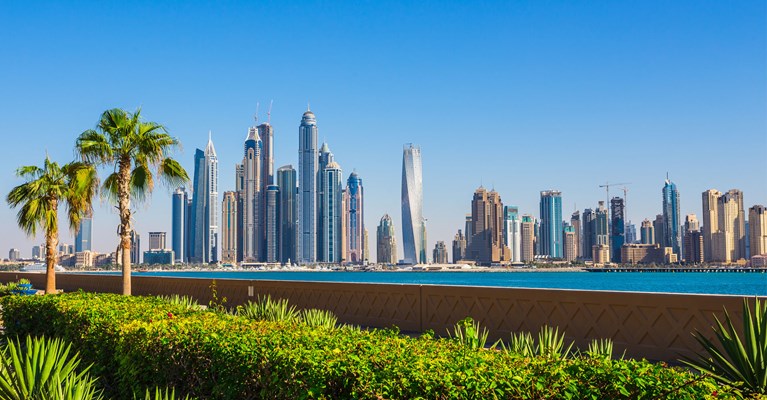 Dubai effortlessly blends traditional Arabic culture with modern-day luxury to provide a holiday destination like no other. Home to the world's tallest building, luxury shopping malls, turquoise waters and sandy beaches, Dubai is an unsurprisingly popular destination for tourists worldwide.
Do you need travel insurance for Dubai? 
Organising travel insurance is strongly recommended when you travel to Dubai to ensure you are protected against unforeseen circumstances, such as flight cancellations, lost luggage or cash theft.
As a result of the COVID19 pandemic, if the Foreign, Commonwealth & Development Office (FCDO) does not advise against all or all but essential travel to your destination, Asda travel insurance will now provide medical expenses cover if you need treatment for COVID-19 while on holiday. They will also provide up to £2,000 to cover additional accommodation costs if the treatment means you need to extend your trip. Asda Money travel insurance will also provide cancellation cover if you are instructed by the NHS service or healthcare professional to quarantine due to COVID-19.
Make sure you check the FCDO advice before you travel as entry requirements can change quickly.
Do I need a visa for Dubai? 
Yes, Dubai requires you to have a visa to enter the country. British citizens are eligible for a 30-day visa that will be granted upon their arrival at a UAE airport – no application is required before you travel. However, your passport will need to be valid for more than six months from the date you arrive.
It is recommended you regularly check the Foreign, Commonwealth & Development Office for the latest updates on entry requirements and restrictions and safe travel advice.
How much is travel insurance to Dubai? 
The cost of holiday insurance to Dubai can vary depending on the type of policy you need.
Your travel insurance to UAE needs to provide Worldwide (excluding USA, Canada, Mexico and the Caribbean) cover. If you are planning more than one holiday this year, you may find it cheaper to take out annual multi-trip cover, however, if Dubai is going to be your only holiday this year, single-trip travel insurance may be more suitable. 
Asda Money offers three levels of affordable cover: Value, Premium and Superior. Each type of cover will give you different amounts you can claim for different types of events. For example, Asda's Value cover will pay up to £20 million for medical expenses, £1000 for lost luggage and up to £1000 per person if you need to cancel or cut your trip short. Alternatively, Asda's Superior cover offers unlimited protection for medical costs, £2000 for lost luggage and up to £5000 for cancelling or cutting short your holiday.
Once you have chosen which type and level of cover you need, Asda Money will supply you with a free, no-obligation online quote.
Do I need extra travel insurance for Dubai? 
If you plan on undertaking any extreme sports or activities while on holiday, you will need extra cover adding to your holiday insurance for Dubai.
Many holiday activities, such as water skiing and windsurfing, are covered as part of Asda Money's standard travel insurance policy, however, for other activities such as quad biking and sand yachting, you would need to upgrade your policy to ensure you are protected.
You may also need to take additional cover if you need protection for any golf or business-specific equipment.
It is recommended you read your policy document thoroughly to ensure you have the level of cover you need for your holiday.
If you have a trip planned and are looking for cheap holiday insurance to Dubai with a comprehensive level of cover, head to Asda Money Travel Insurance for your free quote.