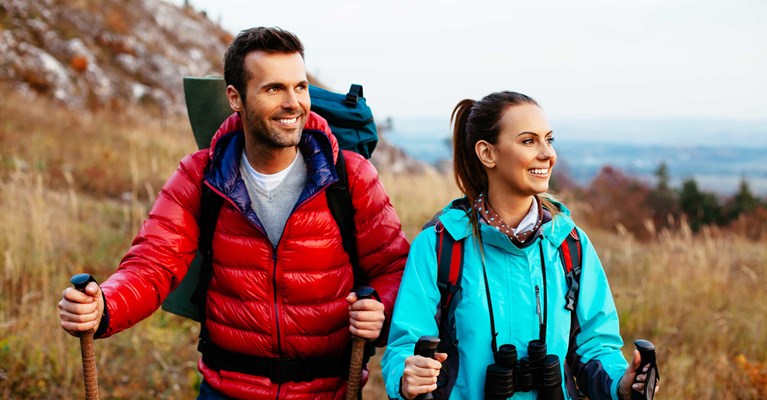 The stunning natural beauty, lively atmosphere, music traditions, rich history and iconic Guinness are just some of the many reasons travellers flock to Ireland each year.
Whether you are visiting the Republic of Ireland (ROI) or Northern Ireland, investing in quality travel insurance is essential for peace of mind that you will be protected in the event of any unforeseen incidents, such as lost luggage or cancellations.
Is travel insurance required for Ireland?
If you are from the United Kingdom (), and you are visiting the Republic of Ireland (ROI), then you will need a Global Health Insurance Card (GHIC) to ensure you have the same access to healthcare as those who live there. If you have a European Health Insurance Card (EHIC) that has not yet expired, you can use this instead.
Although travel insurance is not mandatory to visit Ireland, some medical costs, such as air rescue or repatriation, would not be covered by the GHIC. Travel insurance will also help cover the costs for other unforeseen eventualities, such as flight delays, cancellations and lost luggage.
Do you need travel insurance for Northern Ireland?
If you are from the United Kingdom (including ) and are visiting Northern Ireland, you will still be able to access NHS facilities as you would in any other part of the UK. However, travel insurance for Ireland is still strongly recommended to help cover the costs of other potential incidents, such as flight or accommodation cancellations, delays, and lost, damaged or stolen luggage.
How much is travel insurance to Ireland?
The cost of travel insurance to Ireland will vary depending on several factors, including your age, duration of your trip, pre-existing medical conditions, and the level of policy you choose. If you think you will be undertaking any adventure activities, check your policy to ensure these are covered.
To work out the level of coverage you need, it is recommended you calculate the value of your holiday and how much you would need to cover the costs of unforeseen events such as cancellations and medical bills.
Asda Money provides a range of cheap holiday insurance options to Ireland. If you are only taking one holiday this year, our single-trip travel insurance may be the best option for you as it covers you for one continuous trip and ends when you return to the UK.
On the other hand, if you are planning multiple trips, then taking out annual multi-trip cover may work out cheaper, as long as no single trip lasts longer than 31 days (Value cover), 45 days (Premium cover) or 55 days (Superior cover). Asda Money also offers family travel cover, which enables you to add up to 3 children to your policy for free.
What does Ireland Travel Insurance cover?
There are certain important things that all travel insurance needs to cover, even if you're only going on a short trip over the Irish Sea to the Emerald Isle. These features include:
Medical cover: typically offered up to £5m by most insurers, Asda Money's offering ranges from £20m in our value cover options up to unlimited cover with superior. Medical treatment can be expensive when you're abroad, and although travellers can still access the Irish healthcare system, for UK citizens healthcare is only free for any necessary procedures or medication. Having Ireland travel insurance also means you'll be repatriated back home in case of a serious illness or injury.
Flight cancellations or delays: should your flights to Ireland get cancelled or delayed for any reason, or if you need to cancel due to illnesses or bereavement, your money is protected.
Trip cancellation: this allows you to claim the costs for transport, accommodation, and any excursions/activities you've paid for in advance, should you need to cancel your trip. The cancellation reason must be included and specified in your policy, e.g., for bereavement or illnesses.
Luggage cover: this means that, in the event of your luggage being damaged, stolen, or lost by the airline, you can claim up to a specified maximum amount. With Asda Money, you can get up to £2,000 for lost bags, so it's important to consider the different insurance options and compare these against the approximate cost of your luggage. Most providers will also have a set amount they will pay per item.
Coronavirus cover: this covers travellers if either they or a member of their family / travelling party, are diagnosed with Coronavirus within 14 days of their planned departure date. With Asda Money, this is only applicable if you have had and are up to date with the Covid-19 vaccinations.
The amount you'll pay for your Ireland Travel Insurance policy will depend on how much cover you want for the above considerations. You should also be wary of the policy's excess, which is the amount you'll have to pay towards the claim, to ensure the insurance provider will cover the rest. Insurance policies with a lower excess are usually more expensive.
What does Ireland Travel Insurance cover?
There are certain exclusions with Ireland Travel Insurance, which essentially means events/occurrences that the insurance provider won't pay out for. These include:
Pre-existing medical conditions: most insurance providers won't cover any medical conditions that a customer already has at the time of taking out the policy. This is also the case for any undeclared medical conditions. However, at Asda Money, all pre-existing medical conditions are considered.
Drugs or alcohol-related accidents, injuries, or loss of personal possessions are rarely if ever, included in a travel insurance policy as this is considered the fault of the individual.
Natural disasters: it's unlikely you'll experience a volcanic eruption, hurricane, earthquake or even tornado in Ireland, but "stormy weather" can be classed as an extreme weather event and isn't necessarily covered if it causes your trip to be cancelled. Make sure you check your policy to see if it is and consider if it's worth paying a premium to ensure you're covered for these events.
Terrorism: sadly, terrorism is a consideration for all travel in the 21st Some policies will exclude claims that come about due to a terrorist attack, so it's always worth making sure you're aware.
Does Asda travel insurance cover Ireland?
Yes, Asda travel insurance covers both Northern Ireland and the Republic of Ireland.
You will need Europe (plus Egypt, Morocco, Tunisia, Russia and Ukraine) cover if you travel to the Republic of Ireland, and the UK (except the Channel Islands) cover if you are travelling to Northern Ireland.
Asda travel insurance offers three levels of cover: Value, Premium and Superior. Each type of cover will give you different amounts you can claim for various incidents, such as lost luggage, medical costs, cancellations, personal money, and legal expenses.  
For example, Asda's Value cover will pay up to £20 million for medical expenses, while Asda's Superior cover offers unlimited protection for medical costs.
Where to buy travel insurance for Ireland?
Organising cheap travel insurance for Ireland from the UK could not be easier.
Asda Money can provide you with a hassle-free, no-obligation quote online. All you need to do is:
Head to Asda Money Travel Insurance
Choose whether you need an annual multi-trip or single trip cover
Select the date you need your cover to start from and your destination(s)
Tell us who you are insuring and if there are any pre-existing medical conditions – and that's it!
If you are looking for comprehensive travel insurance for Ireland, check out Asda Money Travel Insurance for our range of affordable cover options.
Do I need a GHIC Card in Ireland?
The short answer is no, you don't need either a Global Health Insurance Card (GHIC) or a European Health Insurance Card (EHIC) when visiting the Republic of Ireland. However, you will need to prove you're a UK resident if you need to use the state healthcare services. Driving license and passport both count as forms of ID, and any similar documentation that proves your UK residency will work.
Driving in Ireland
It's unlikely you'll need specific travel insurance to cover you while driving in Ireland, but you will need motor insurance and a valid driver's license.
Most UK motor insurance policies will provide cover for Ireland, but it's worth double-checking with your insurance provider. If driving abroad isn't part of your policy, then you'll need to ask your provider about adding European car insurance before you can head across the Irish Sea.
If you're planning on driving your car, rather than a rental, it's a good idea to add European breakdown cover to your policy. Choosing European Breakdown Cover includes all the benefits of UK Breakdown Cover but with the bonus of 180 days of cover if you break down while driving in Europe.
Standalone European breakdown cover will vary in price depending on a few factors: the length of your trip; when you plan to travel; what car you want to insure; and the level of cover you need.
Top Ireland Travel Insurance FAQs:
Do you need travel insurance to go to Ireland?
Yes, you do need travel insurance for Ireland. Even though a trip to Ireland is considered short-haul, there are still several things that can go wrong – flight delays or cancellations; lost luggage; illnesses or bereavements, injuries during the holiday. Taking out a travel insurance policy for Ireland means you are covered for all these potential events.
Does the NHS cover me in Ireland?
If you're a UK citizen, you have access to state healthcare under the Common Travel Area while visiting Ireland, but you must bring evidence of your UK citizenship.
How much does travel insurance cost in Ireland?
Single trip travel insurance for Ireland can cost less than £20, for the basic offering. Annual travel insurance for Ireland can cost approximately £35, again, dependent on the level of cover.
Do you need extra insurance to drive in Ireland?
You don't need extra motor insurance to drive in Ireland, however it's a good idea to add breakdown cover to your policy before your trip – especially if you want to drive your own car.
Are UK prescriptions valid in Ireland?
Yes, UK prescriptions are valid in Ireland, but you will have to pay in full for any prescription medicine.