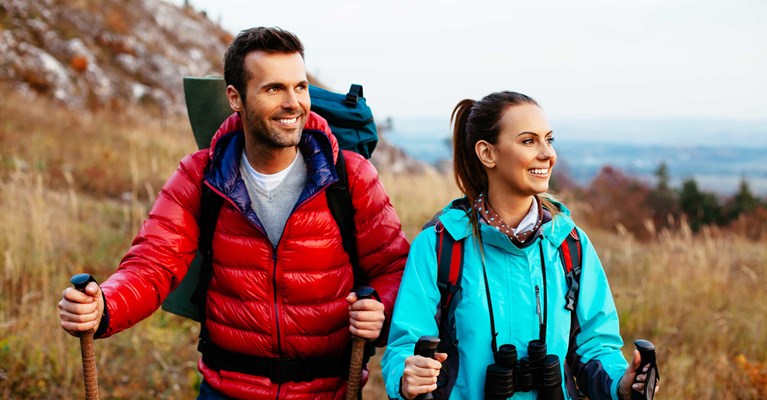 The stunning natural beauty, lively atmosphere, music traditions, rich history and iconic Guinness are just some of the many reasons travellers flock to Ireland each year.
Whether you are visiting the Republic of Ireland (ROI) or Northern Ireland, investing in quality travel insurance is essential for peace of mind that you will be protected in the event of any unforeseen incidents, such as lost luggage or cancellations.
Is travel insurance required for Ireland?
If you are from the United Kingdom (), and you are visiting the Republic of Ireland (ROI), then you will need a Global Health Insurance Card (GHIC) to ensure you have the same access to healthcare as those who live there. If you have a European Health Insurance Card (EHIC) that has not yet expired, you can use this instead.
Although travel insurance is not mandatory to visit Ireland, some medical costs, such as air rescue or repatriation, would not be covered by the GHIC. Travel insurance will also help cover the costs for other unforeseen eventualities, such as flight delays, cancellations and lost luggage.
Do you need travel insurance for Northern Ireland?
If you are from the United Kingdom (including ) and are visiting Northern Ireland, you will still be able to access NHS facilities as you would in any other part of the UK. However, travel insurance is still strongly recommended to help cover the costs of other potential incidents, such as flight or accommodation cancellations, delays, and lost, damaged or stolen luggage.
How much is travel insurance to Ireland?
The cost of travel insurance to Ireland will vary depending on several factors, including your age, duration of your trip, pre-existing medical conditions, and the level of policy you choose. If you think you will be undertaking any adventure activities, check your policy to ensure these are covered.
To work out the level of cover you need, it is recommended you calculate the value of your holiday and how much you would need to cover the costs of unforeseen events such as cancellations and medical bills.
Asda Money provides a range of cheap holiday insurance options to Ireland. If you are only taking one holiday this year, our single-trip travel insurance may be the best option for you as it covers you for one continuous trip and ends when you return to the UK.
On the other hand, if you are planning multiple trips, then taking out annual multi-trip cover may work out cheaper, as long as no single trip lasts longer than 31 days (Value cover), 45 days (Premium cover) or 55 days (Superior cover). Asda Money also offers family travel cover, which enables you to add up to 3 children to your policy for free.
Does Asda travel insurance cover Ireland?
Yes, Asda travel insurance covers both Northern Ireland and the Republic of Ireland.
You will need Europe (plus Egypt, Morocco, Tunisia, Russia and Ukraine) cover if you travel to the Republic of Ireland, and the UK (except the Channel Islands) cover if you are travelling to Northern Ireland.
Asda travel insurance offers three levels of cover: Value, Premium and Superior. Each type of cover will give you different amounts you can claim for various incidents, such as lost luggage, medical costs, cancellations, personal money, and legal expenses.  
For example, Asda's Value cover will pay up to £20 million for medical expenses, while Asda's Superior cover offers unlimited protection for medical costs.
Where to buy travel insurance for Ireland?
Organising travel insurance for Ireland from the UK could not be easier.
Asda Money can provide you with a hassle-free, no-obligation quote online. All you need to do is:
Head to Asda Money Travel Insurance
Choose whether you need an annual multi-trip or single trip cover
Select the date you need your cover to start from and your destination(s)
Tell us who you are insuring and if there are any pre-existing medical conditions – and that's it!
If you are looking for comprehensive travel insurance for Ireland, check out Asda Money Travel Insurance for our range of affordable cover options.