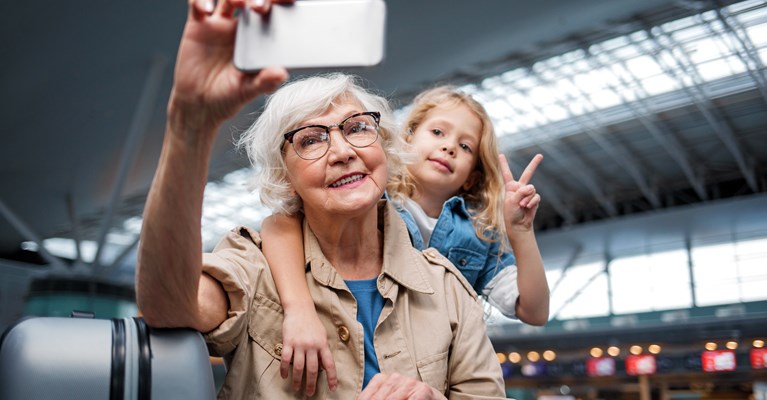 Taking a trip to the USA is on many people's bucket lists. From visiting Disney World in Florida to sailing past the Statue of Liberty on the Staten Island Ferry, there is something for everyone to enjoy.
Investing in quality travel insurance for your trip will give you total peace of mind that you will be financially covered for unforeseen eventualities while you are away.
Do I need travel insurance for the USA?
Legally, you do not need travel insurance for America, however, it is strongly recommended. All healthcare in America is private and therefore incredibly expensive. Even if you have a relatively minor accident or injury while you are away, you could still end up paying thousands in medical expenses.
Travel insurance will also cover you for other unexpected events, such as flight cancellations, lost luggage and theft.
How much is travel insurance to the USA?
Travel insurance from the UK to the USA can vary in cost depending on various factors, such as your age, the duration of your trip, pre-existing medical conditions, the types of activity you will be undertaking while you are away and the level of policy you choose. As healthcare in America is costly, you may wish to consider a policy with higher cover for medical expenses.
If America will be your only holiday this year, single-trip travel insurance to the USA may be the best option for you, or if you are planning multiple trips, then taking out annual multi-trip cover may work out cheaper. Asda Money also offers family travel cover, which puts your entire family on one policy to help keep costs down.
How much travel insurance do I need for the USA?
With single trip policies, we'll offer you a quote just for USA. If you want an annual multi-trip policy, you'll need to choose worldwide insurance including USA, Canada, Mexico and the Caribbean.
Each type of insurance policy will provide varying levels of cover for unexpected medical costs, cancellations, and lost luggage.  Some adventure activities will be included on a standard insurance policy, whereas others, such as winter sports will require additional cover.
To work out the level of cover you need, it is recommended you calculate the value of your holiday and how much you would need to cover the costs of unforeseen events such as cancellations and medical bills.
Can I enter the USA without travel insurance?
Yes, you can enter the USA without travel insurance as it is currently not a legal requirement. However, it is strongly advised that you do take out travel insurance to cover any unexpected medical costs or potential cancellations.
Due to the COVID-19 pandemic, advice around travel restrictions and entry requirements to all countries vary on a rapidly changing basis, so it is recommended you keep up to date with the Foreign, Commonwealth & Development (FCDO) advice before travelling.
It is important to note that although you do not require travel insurance to enter America if you have a British passport, you will need to have applied for an Electronic System for Travel Authorisation -this will allow you to visit the country for 90 days without a visa.
What will USA travel insurance cover?
You will require worldwide travel insurance to travel to America, however, what your insurance covers you for will depend on the level of policy you choose. 
Asda travel insurance offers three levels of cover: Value, Premium and Superior.  Each level protects against unforeseen events, such as lost luggage, cancellations, medical bills, legal expenses, personal money and delayed departures.
Each type of cover will give you different amounts you can claim for each incident. For example, Asda's basic Value cover will pay up to £20 million for medical expenses and £1000 for lost luggage, whereas Superior cover offers unlimited protection for medical costs and £2000 for lost luggage.
Asda Money travel insurance will also cover you for medical costs and cancellation claims on policies where you or a member of your family/travelling party are diagnosed with COVID-19 or are personally instructed to quarantine because of Coronavirus by an NHS service or healthcare professional. 
To find out exactly what you are covered for and how much money will be given towards each type of incident, you will need to thoroughly read your policy document to avoid any potential surprises.
USA travel insurance exclusions
As with any type of insurance cover, holiday insurance for the USA will have a list of things that it will not cover. Each insurer will have its own list of exclusions, however, as a rule, most policies will not provide cover for:
Accidents or injuries that take occur due to being under the influence of alcohol or drugs
Travelling to destinations that are against the advice of the FCDO
Undertaking illegal activities during your trip
Pre-existing medical conditions that were not disclosed on the policy
Medical conditions that occur due to not having the vaccinations required to enter your chosen destination
Events such as war or civil unrest
It is strongly recommended you read your policy carefully to ensure you are fully aware of what is and is not covered.
If you are planning an upcoming trip and are looking for cheap travel insurance to the USA, head to our Asda Money Travel Insurance page for a free no-obligation quote. We'll offer you a comprehensive level of cover to suit any budget.