Getting Around Abroad Stress Free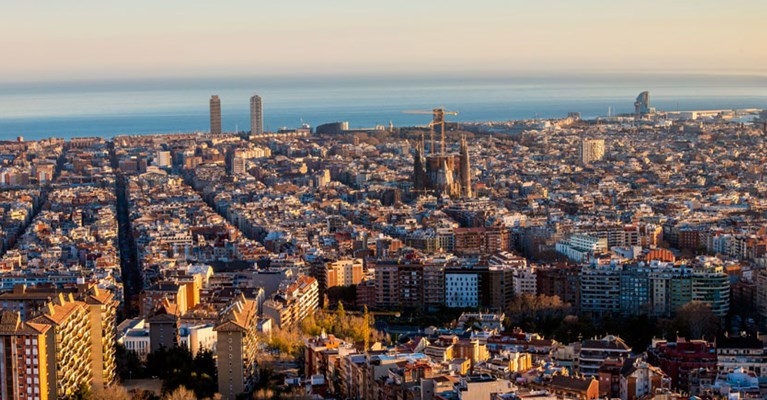 With language barriers and large crowds, travelling on public transport abroad can be quite a daunting experience if it's your first time. This can often result in people wasting money on expensive taxis, or completely missing out on seeing some beautiful attractions because they're just too difficult to find. From the U-Bahn in Berlin to the metro in Barcelona, there are many complex systems which might be a little overwhelming when trying to get around.
Here at Asda Money, we want to put your mind at ease, so we've made some notoriously difficult public transport systems that little bit easier to understand. With our top tips, you can get around these popular tourist destinations stress-free, meaning you can visit all the sights you were hoping to see on your next holiday.
Berlin


With its exciting nightlife, numerous attractions, and historic museums, it's not hard to see why tourism is booming in Berlin. Millions of people visit the German capital every year, so it can be hard to get around amongst the bustling crowds.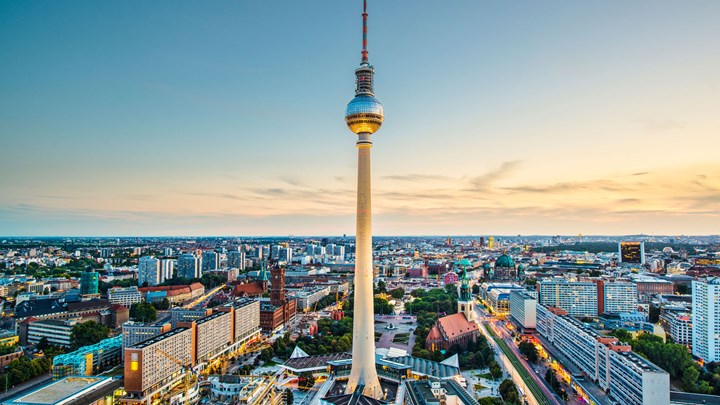 The transport system in Berlin consists of U-Bahn trains, S-Bahn trains, buses, and trams, but don't let these unusual terms put you off. The U-Bahn is the city's metro system which mainly runs underground, and the S-Bahn is the over ground rail network. Entrances to the U-Bahn will have a blue and white "U" sign, and S-Bahn stations can be identified by a green and white "S" sign. Berlin is split up into three zones; zone A covering the city centre, zone B forming a ring around the centre, and zone C serves the outer suburbs.
Although a single adult ticket only costs €2,60 (£2.21), there are many tourist cards you can buy, which include unlimited travel and discounts to a variety of attractions. These start at €19,90 (£17.07), and are great if you plan on visiting tourist destinations on your trip. You can buy these from major train stations, information centres, and some hotels across the city. Standard tickets can be purchased from vending machines on train station platforms. Make sure you validate your ticket using the yellow boxes for U-Bahn and the red boxes for S-Bahn. This form of transportation is much cheaper than getting a taxi or taking the bus, which will cost you €2,70 (£2.30) for just a single ticket. There's a fine of about €40.00 (£33.99) if you're caught without a ticket on the U-Bahn or S-Bahn, so make sure you always buy a ticket, even for a short journey.
Barcelona


Barcelona is huge, and there are many different monuments spread out across the city. The best way to see them all during a short visit is by using public transport. The underground system and bus service in Barcelona is ideal, and between them, they will take you to any point of the city in a matter of minutes.
Covering more than 120km of the city, Barcelona's Metro is simple to use, despite having a bit of a reputation for being a daunting experience for first-time users. All of the main entrances in metro stations will have a map on the wall to help you plan your journey. However, if you get confused, you can ask the attendant in the ticket booth for a free metro map, or "mapa", to take with you on your travels.
If you're visiting for a few days, you can save money by buying a T10 ticket. This ticket entitles you to 10 journeys on the metro or bus around the city. The ticket costs €9,95 (£8.45), saving you €11,55 (£9.81) for 10 journeys, and can be bought from any metro stop. If you're wanting to see all the sights, you'd be better off buying a Barcelona Tourist Card, which gives you unlimited use of transport and a variety of discounts for attractions, costing as little as €45,00 (£38.23). The metro is the cheapest option when it comes to getting around Barcelona, where a 3km taxi ride will cost you anything from €7,00 (£5.96).
Amsterdam


Renowned for its historic buildings, stunning windmills, and beautiful canals, Amsterdam is also well-known for its distinctive trams. Decked out in blue and white with bells ringing to attract attention, you won't be able to miss them whilst roaming around the city.
The tram is the quickest way to travel around town, and they usually run until midnight, giving you plenty of time to explore. It can be made a lot cheaper by using an OV-chipkaart, a public transport chip card, which costs €7,50 (£6.39). A bit like an Oyster Card in London, you can top them up when needed. You can buy these cards at ticket machines, information points, and some newsstands and supermarkets. The most important thing to remember when using your chip card is to always check in and out when entering and leaving stops. All you have to do is hold your card up to the card reader, which are usually located by the exits and entrances, until you hear a beep or see the green light.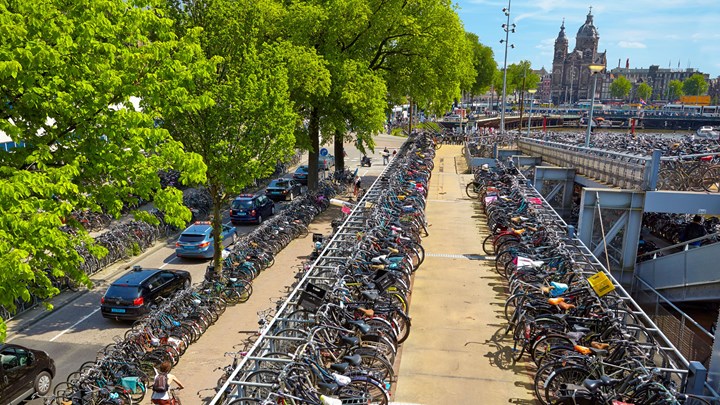 Cycling is a huge part of Amsterdam's culture, and there are over 800,000 bikes around the city, so if you enjoy a cycle back home or fancy giving it a go, you'll fit right in when pedalling around to see the beautiful sights. You'll find plenty of bike rental shops throughout the city, and some shops even offer a discount if you've got the Amsterdam City Card; providing you with free travel and discounted attractions. There are many bike paths, cycle routes, and flat landscapes, which make riding around the city easy.
Paris


With over 300 stations around the city, the metro in Paris is one of the oldest and best systems in the world. You can get to and from any famous attraction in minutes, which is one of the reasons why it has become the second busiest subway system in Europe.
With over 6.75million riders each day, the crowds can be a bit overwhelming at rush hour, so try to avoid peak times, especially on lines 1, 4, and 13. Whilst you're there, you'll also notice that the city has a train system called the RER, which serves areas mainly outside of the city. If you're spending your holiday sightseeing, you're not likely to need this service, so make sure you don't get it confused with the metro. A metro station will always be labelled with a large "M", and each line is labelled with a number. Don't worry if you think you're on the wrong train, as the service runs every few minutes, meaning you'll be back on track in no time.
Similar to most cities, the Paris Metro offers a T+ ticket, which costs €14,50 (£12.44) and will allow you to take 10 journeys within the city centre zones.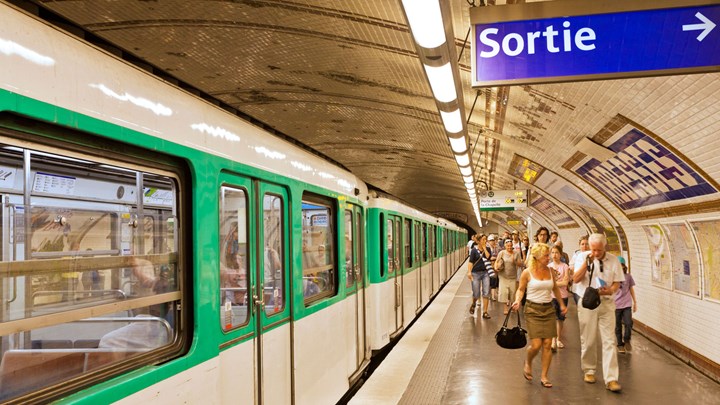 Travelling on public transport abroad can be difficult, so here are a few of our top tips to help you get around:


Research: Before you go, you should figure out your options and prepare a plan. Be sure to keep a map on you at all times too. It's also a good idea to research the etiquette so you're not getting yourself into any trouble. For example, it can be considered rude in Japan to talk on your phone or to talk to strangers on the subway.
Protect yourself and your things: Pickpockets are well-known for acting in busy and crowded areas, making public transport a hotspot. Make sure you keep your bags in front of you or in your arms at all times, and don't put valuables in your pockets.
Learn useful phrases: It's a great idea to learn simple and useful phrases, to make it easier when getting around. These will come in handy if you need directions to somewhere or need to get through the crowds.
Before you go, make sure your travel insurance covers you for any lost or stolen baggage when you're out and about and on public transport. Don't forget to collect your currency beforehand too, and keep it safe when getting around the city.
*The above figures are provided for indicative purposes only, and are based on the exchange rate correct as of 10:00 on 16/02