Reaching New Heights: Rock Climbing in Europe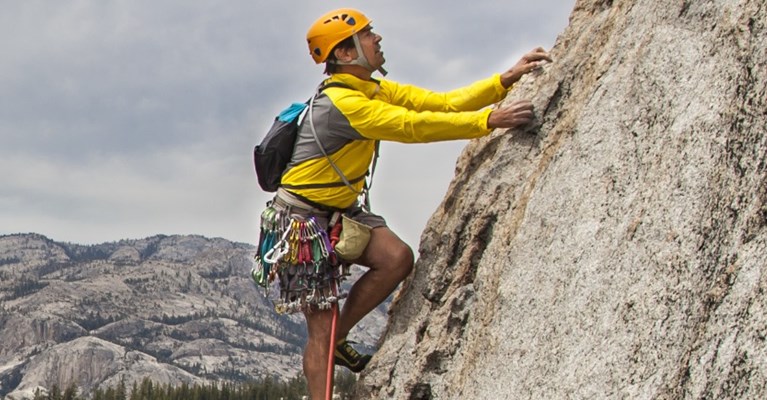 For many, a holiday abroad consists of sun, sea and total relaxation. However, some opt for a more adventurous holiday, such as rock climbing, a go-to activity for many tourists wanting a more action-packed trip. With plenty of rugged rocks out there just waiting to be explored, there are many destinations in Europe that are famous for this thrill-seeking sport.
Whether you're an expert looking for a new challenge or a beginner trying your hand at climbing for the first time, we want to help you choose the perfect place for an adventure holiday. So, here are our top recommended destinations for rock climbing in Europe.
Kalymnos, Greece


The small yet charming Greek island of Kalymnos is the perfect rock climbing destination. It's the most famous climbing area in Greece, and it's not hard to see why. Offering great weather all year round, stunning views at every turn, and a variety of activities to do when you're back on the ground, a holiday to Kalymnos won't disappoint.
Kalymnos has plenty of huge cliffs and mysterious caves to be explored by rock climbers. There are over 2,000 climbing routes to choose from, with a choice of different grades to suit a range of abilities. The main crags are approximately a 15-minute walk from Massouri, a beautiful, small town where many climbers stay on their travels. Sea Breeze is a fantastic crag for beginners. There are nearly 100 climbing routes, with most offering incredible views over Arginonta Bay. The sun here arrives early, usually from around 10am, so an early morning or late afternoon climb is ideal.
If you're looking for a beginner's course on the island, Adrenaline Hunter have you covered! They provide a five-day introduction course for just £430 per person, designed for indoor climbers wanting to take the next step to outdoor climbing. One of the best times to climb in Greece is March to May, as it can get too hot later in the summer. Flights to Kos around this time will cost around £80.00 each way. From there, you'll just need to take a short ferry ride to Kalymnos. You can stay in a stunning hotel in Massouri, with spectacular views and a pool, for just €51.94* (£46.00) per night.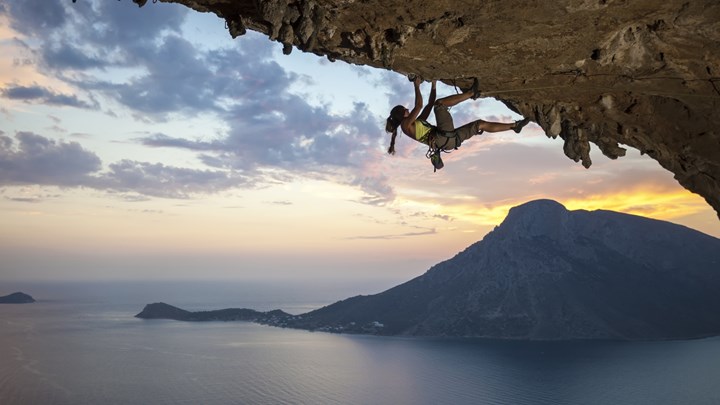 Fontainebleau, France


Just 60 miles South of the tourist hot-spot of Paris is Fontainebleau, a region of rocky valleys perfect for bouldering. Bouldering is a little different to rock climbing. Climbing involves much higher rocks and mountains, using harnesses and ropes, whereas bouldering is low-level rock climbing, done without ropes on much smaller rock formations. All you need to go bouldering is shoes, a chalk bag and, of course, a crash pad!
From small boulders for learners to larger slabs for the more experienced, the beautiful Fontainebleau is fantastic for an adventure holiday. Surrounded by a peaceful pine forest, there are over 20,000 climbing routes to enjoy on a visit. The Trois Pignons area is extremely popular with both tourists and locals, its beautiful forest and sandstone boulders sat alongside white sandy beaches.
The best time of year to go bouldering in Fontainebleau is Spring or Autumn, when there's little chance of rain and good friction on the rocks. Most boulderers tend to travel at this time, so you can expect many people around you trying their hand at the same activity. Rock and Sun offer a three-day bouldering holiday for just £409 per person in the Spring. Here, you can develop your technique and improve your overall performance. This price includes three days instruction, three nights accommodation, and transport to and from the crags. If you're travelling in April, you can get flights from London airports to Paris from as little as £36.00 each way.
Dolomites, Italy


Located in a corner of the famous Alps are the Dolomites, a beautiful mountain range renowned for skiing in the winter and climbing throughout spring, autumn and summer. Offering towering peaks, strong rocks and a range of different routes, there's something to suit everyone.
There are over 90,000 acres of terrain, much of which is perfect for climbing. One of the best things about the Dolomites is that there are many areas where you can climb via ferrata, meaning you can climb along fixed protected paths lined with iron ladders to help keep you stable. One path that is via ferrata and great for first-time climbers is Averau, a short route which only takes approximately half a day. Start your journey on a chairlift from Rifugio Fedare up to Rifugio Averau, before beginning your 60-metre ascent up to the crest, where you'll be greeted by stunning views. Another path perfect for beginners is Col dei Bos, filled with historical remains, easy slopes, and mysterious tunnels to explore.
If you're a beginner and not sure where to start when it comes to booking a climbing holiday, there are many travel providers that can help. Explore-share.com offer a day trip to the Oskar Schuster via ferrata, from €80.00 (£70.85) per person. This trip is perfect over the summer months, from June to September. If you're holidaying over this period, many people choose to stay in the nearby valley of Val di Fassa where you can get a hotel at this time for around €79.04 (£70.00) per night. The closest airport from the Dolomites is Venice, with flights from London airports in June costing from as little as £26.00 each way.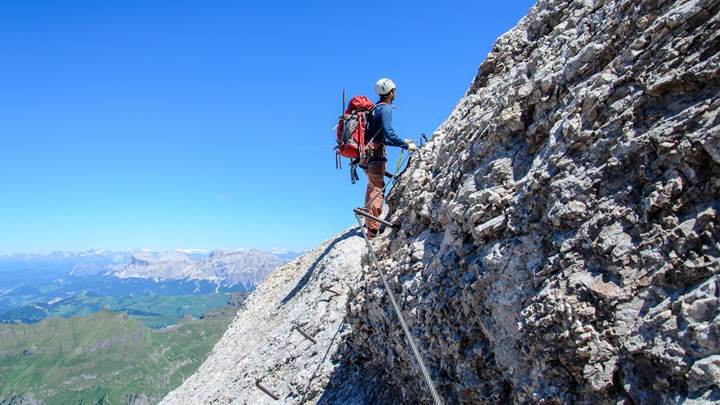 Costa Blanca, Spain


Costa Blanca is a popular destination, whether you're looking for an adventurous or relaxing holiday. Turquoise seas, white stretches of sand and lively towns make it a great place to visit, no matter what type of holiday you're looking for. However, it also boasts some of the world's best rocks, making it the perfect place for rock climbing.
One of the reasons many people choose Costa Blanca for a rock climbing holiday is because of the variety of routes it has to offer. From multi-pitch mountain paths to shorter single pitch climbs, is has everything climbers could possibly need. The Costa Blanca region is huge, meaning there are many different areas to choose from. One area that is ideal for beginners is Benidorm, where there are over 750 different routes you can climb.
The main crag, which is extremely popular with beginners, is Sella, where you could easily spend a whole week. The most common climb here is the long central ridge in the valley. It's south facing, meaning you'll get the sun during hot weather, but also sheltered, so if it does rain you'll be covered. If it's too hot, try out the north facing Pared de Rosalía, where you'll be greeted by longer and more challenging routes.
Costa Blanca is blessed with over 300 sunny days a year, so you're almost guaranteed great climbing weather whenever you visit. Rock and Sun provide holidays to Costa Blanca all year round, so you can choose when you want to visit. They also offer long climbing weekends from £459, or week-long holidays from just £740. These prices include accommodation, airport transfers, transport to and from the crags, and even photos from your trip. So, all you'd need to pay for would be your flights to Alicante Airport, which you can get from around £30.00 each way.
There's a lot of preparation needed before jetting away on a rock climbing holiday. Depending on which company you travel with, you'll need to find out if you need your own climbing equipment, or whether you can rent it whilst you're there. You also need to make sure you pack the correct clothing and necessities, including walking shoes or boots, a helmet, sun cream and more.
As well as this, you need to check to see if travel insurance is included in the price of your climbing holiday. If not, you should find comprehensive travel insurance that covers you for sporting activities in its policy. Here at Asda Money, we have several levels of cover available, including Value, Premium and Superior. However, please make sure to notify us beforehand if you're going on a rock climbing holiday, as there may be extra fees to pay. If you have any questions about our policies, feel free to call us on 0800 138 2373 and we'll be happy to help.
*The above figures are provided for indicative purposes only, and are based on the exchange rate correct as of 13.00 on 01/03/2018.