11 Most Frequently Asked Travel Insurance Questions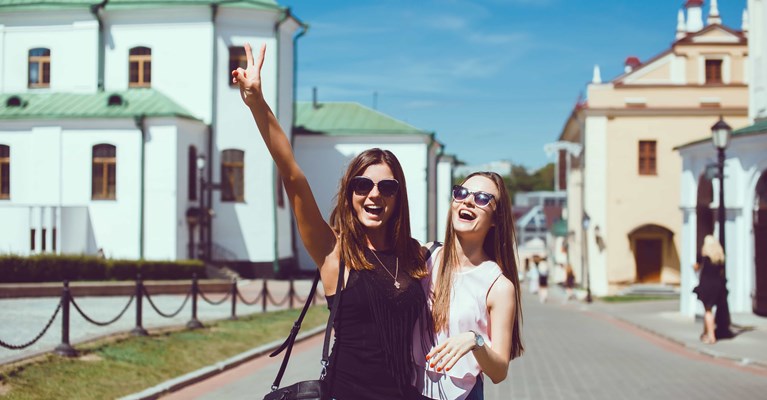 For many, buying travel insurance can be somewhat confusing. There are so many different providers around and cover types available, it isn't always easy to know what level of cover you need for your holiday. From cancellations and delayed departures, to loss of belongings and hospital appointments, there are so many factors to take into consideration when choosing the right travel insurance.
Whether you need to find out how to make a claim, or simply want to know the best time to buy travel insurance, here are our answers to some of the most commonly asked questions.
When should I buy travel insurance?

Many people leave purchasing travel insurance until the last minute, sometimes even the day before departing, but doing this could lead to a number of issues. If, for some reason, you can no longer travel on your departure date, you won't be covered for any costs if you've not already got travel insurance. This is why you should always buy your travel insurance as soon as you book your trip, just in case the worst does happen in the run up to your holiday.
However, if you're planning on taking a few breaks across the year, you might be better off considering an annual policy. Having annual cover means that you'll be protected for as many holidays as you take during a 12 month period, subject to a maximum trip length. This saves you the hassle of having to buy insurance individually each time, and it can be a lot more cost-effective too! If you're going on a single trip, you can't buy your travel insurance until you know the specific dates.
Do I need travel insurance for holidays in the UK?

Many people question what UK travel insurance provides cover for - there are many benefits to taking out travel insurance for a holiday in the UK. The costs of cancellations or stolen items can be covered, as well as lost luggage – you may only be travelling a few hours down the road, but bags can still go missing on a UK holiday. 
Does travel insurance cover multiple countries?

Generally, your travel insurance will cover multiple countries. Providers normally offer European and worldwide policies – the European option covers you for most countries in Europe while the worldwide option will cover you for travel to many countries around the world.
European cover is normally cheaper because it covers countries in just one continent, while worldwide cover is more expensive because it covers countries in all four corners of the globe. You'll need to read your policy documents to be sure of where your travel insurance policy covers however.
How do I know what level of cover I need?

Depending on where you're going, how long you're away for, your age, and what you'll be doing whilst you're on holiday, travel insurance quotes will differ. For example, somebody heading away on a weekend trip to Paris will need a completely different travel insurance policy in comparison to somebody travelling to the USA for three weeks.
People are often tempted to pick the cheapest quote, but this can be a bad idea. The cheapest deal may sound appealing, but if an unfortunate situation arises that isn't covered by this cheaper insurance, you may be left with the cost of it. Make sure you take into consideration any activities that you'll be doing when on holiday too. For example, if you're going on an adventure holiday, such as skiing or rock climbing, be sure to check with your travel insurance provider that you'll be covered for this, as there may be some extra fees to pay.
Do you need travel insurance in the UK?

If you're heading off on holiday in the UK for a staycation perhaps,  it can be good to have travel insurance in place, even for when you holiday in your own country, because it can keep you cover in case of issues like cancellations, delays and lost luggage.
Problems like these can quickly derail your holiday plans, so being adequately insured for your travels can give you the peace-of-mind that even if things do go wrong, it won't spoil your time away.
Does travel insurance cover natural disasters?

The answer to this question is both yes and no, depending on what level of cover you've bought. When searching for comprehensive travel insurance, it's unlikely that you'll find a low-cost cover that protects you from disasters such as earthquakes, tsunamis and volcanic eruptions. However, some providers, like Asda Money, give you the option to buy additional policy cover, including travel disruption, which includes unfortunate events, such as natural disasters.
This extra level of cover is important if you're travelling to countries that are at a higher risk of a natural disaster. 
Does the price differ depending on which country I'm going to?

Yes, the country you're going to can affect the price of your travel insurance. However, despite what many people may think, the distance you're travelling has nothing to do with it. It's actually the cost of medical treatment in the country you're travelling to that plays a part in the overall price.
Does travel insurance cover cancelled flights?

If your flight gets cancelled, your airline will refund you regardless of whether you have travel insurance. This is because those travelling with an airline based in the UK are protected by the UK Air Passenger Rights. However, your airline won't refund you for the extra money you may lose due to this cancellation.
If your flight is cancelled, the extra costs you may face for car hire, transfers, hotels, and connecting flights, will be covered by your travel insurance. Of course, the level of costs covered will depend on the policy you've paid for. 
My credit card offers protection, does this mean I don't need travel insurance?

Just like travel insurance, every credit card policy is different. Credit cards (and some bank accounts) can provide various types of protection, including life insurance, property insurance and travel insurance. But, can you really rely on your credit card's travel insurance policy?
Carefully read your policy documents to make sure you're covered for everything you need to be. A credit card may protect you for the essentials, such as cancellations and loss of luggage, but what if you're going on a snowboarding holiday and something goes wrong? For these kinds of activities, you'll need to take out extra travel insurance, just to be safe. A credit card will only cover you to a certain extent, such as offering a set amount on loss of belongings. However, if you're travelling with expensive equipment, again, it's best to get the extra cover to make sure you get all of your money back if something unfortunate was to happen.
How do I make a claim?

Depending on what your claim is for, the process will differ. If you need to receive medical treatment whilst you're away, call your insurer's emergency helpline to start a claim or get approval as soon as you can, and make sure you keep hold of the medical certificate and any bills you have to pay. If you're going to be in the hospital for longer than 24 hours, make sure you or somebody you're with contacts your travel insurance provider straight away, as your insurance provider might not be able to pay out if you tell them too late. Like with our Travel Insurance, they may also be able to offer you cashless medical expenses, which will cover the cost of any medical expenses, which go above and beyond your policy excess, whilst you're on holiday.
If your luggage has been lost or delayed, inform your airline or transport provider first. Make sure you tell them within three days, as your claim might not be able to be paid if reported after this time. If you have to cancel your trip, be sure to tell your travel company immediately, and then claim your travel insurance. Remember to keep hold of your travel insurance policy number, emergency telephone number and any receipts you'll need to support your claim too.
Do I really need travel insurance?

Travel insurance is one of the most important things you'll need when travelling. If the worst was to happen on your holiday, travel insurance gives you a little more peace of mind that everything is going to be OK. Whether you just get the basics with Value cover or you choose to go with the Superior option, it's something you need to tick off your holiday check list as soon as possible.

Find out more about Asda Money Travel Insurance and the different levels of cover we offer here.